Trending:
The media learned what and how many ATACMS missiles Ukraine received from the United States: what is known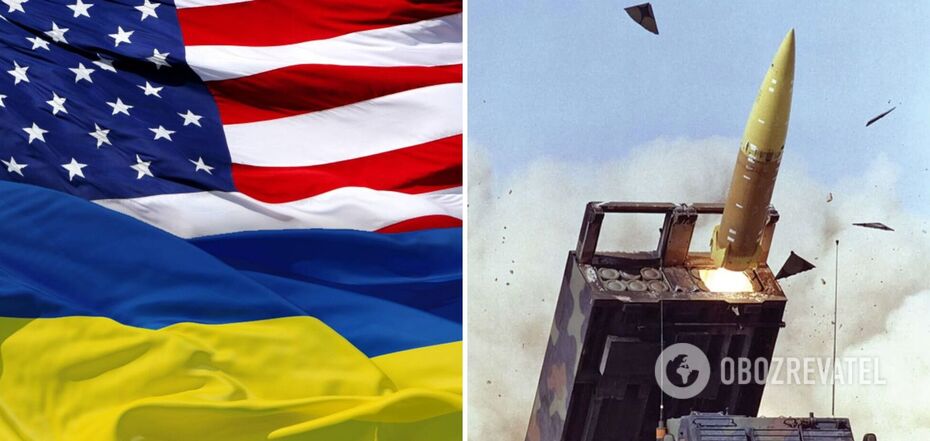 The media reported how many ATACMS missiles the US gave to Ukraine
The White House has confirmed the transfer of ATACMS missiles to Ukraine, which have already delivered effective strikes on Russian occupation targets in our country. According to media reports, the Armed Forces received less than 12 of these missiles.
This was reported by the Associated Press news agency, citing American officials. "The United States has quietly delivered a small number of long-range ballistic missiles," the report said. ATACMS arrived in our country over the past few days.
It is noted that the United States has provided Ukraine with missiles that have a maximum range of just over 100 miles (approximately 160 kilometers).
Some modifications of ATACMS can fly at a distance of about 300 kilometers, but they were not transferred to Ukraine because of the US concern about the possibility of escalation of the conflict by Russia due to such a delivery. At the same time, the missiles that the Ukrainian Armed Forces received, although they have a shorter range, carry cluster munitions. "They open up in the air when fired, ejecting hundreds of bombs rather than a single warhead," the AP notes.
"The Ukrainian armed forces want to use the missiles to support their counteroffensive in the cold winter months, allowing troops to strike targets behind Russian lines while staying out of range," the journalists write.
As a reminder, on the night of October 17, the Ukrainian Armed Forces struck at airfields in occupied Berdiansk and Luhansk, which were used by Russian troops to deploy ammunition and frontline aircraft.
Later it became known that the enemy lost 9 helicopters, a fuel depot, special equipment, and air defense systems. They also managed to disable the runways. The number of killed and wounded invaders is estimated at dozens.
As reported by OBOZ.UA:
- President of Ukraine Volodymyr Zelensky confirmed the use of ATACMS missiles by our Armed Forces. And the Commander-in-Chief of the Armed Forces Valeriy Zaluzhny published footage of this historic launch of ATACMS at the targets of the Russian occupiers and thanked the partners for their support.
- The Presidential Administration stated that with the arrival of ATACMS missiles provided by the United States, the army of the Russian aggressor country no longer has safe places on the territory of our country.
- The Air Force of the Armed Forces of Ukraine says that the occupiers will now be forced to move their equipment in the temporarily occupied territories of Ukraine. The Russians cannot counteract this weaponry.
Only verified information is available on our Telegram channel OBOZ.UA and Viber. Do not fall for fakes!