Trending:
Stoltenberg: Nuclear weapons in Belarus tightens Ukraine's demand to join NATO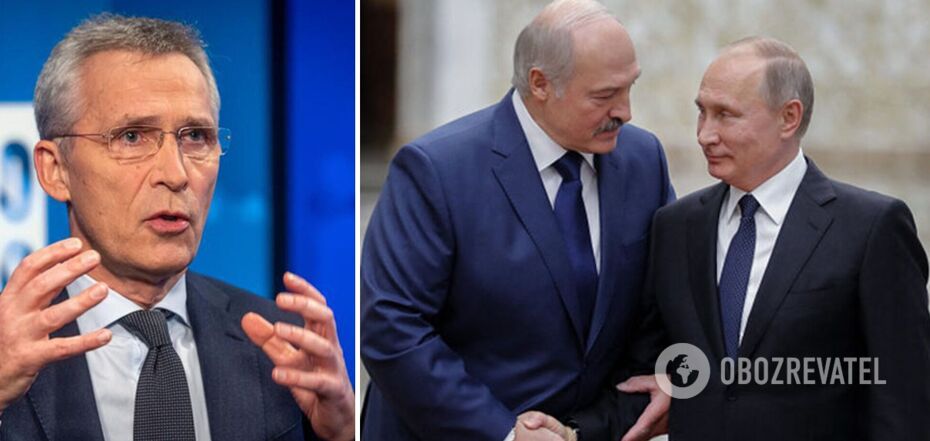 Stoltenberg commented on Moscow's threats to deploy nuclear weapons in Belarus
The deployment of Russian nuclear weapons on the territory of Belarus strengthens Ukraine's demand for the earliest possible accession to NATO. However, there will be no "turbo-accession": our state will be able to join the alliance only if it retains its sovereignty and independence.
NATO will take care to create reliable security mechanisms for Ukraine so that after the war is over, Russia will not be able to gather its forces and attack again. NATO Secretary General Jens Stoltenberg said this in an interview with the German newspaper Welt.
According to the head of NATO, the Alliance met with concern Moscow's statement about its intentions to deploy nuclear weapons in Belarus. At the same time, NATO sees no signs that the Kremlin may use nuclear weapons in the foreseeable future.
Stoltenberg also noted that the appearance of nuclear weapons in the territory of Belarus tightens Ukraine's demand for early NATO membership. However, he noted, "turbo-alignment" should not be expected.
"Ukraine's future is in NATO, but right now the priority for Ukraine is to establish itself as a sovereign and independent state - otherwise there is no way to discuss membership... We must ensure that when this war is over, there are reliable security mechanisms for Ukraine so that Russia cannot rearm and attack again, so that the cycle of Russian aggression is broken," the NATO secretary general shared his thoughts.
He announced that at the Vilnius summit in July, NATO will adopt an assistance package designed to bring Ukraine to NATO standards within a few years. In particular, political ties are expected to be intensified.
"This will bring Ukraine closer to NATO," Stoltenberg assured.
He also spoke out about the peace talks between Ukraine and Russia. With them, Stoltenberg is convinced, one should by no means hurry.
"We all want this war to end. But for peace to last, it must be a just peace," Stoltenberg stressed.
A just peace, the NATO secretary general believes, excludes the freezing of the conflict and the implementation of conditions and ultimatums dictated by Russia. What terms of the peace treaty are acceptable should be determined by Kyiv.
At the same time, Ukraine can strengthen its negotiating position with victories at the front.
"The more occupied territories Ukraine can liberate, the better cards it will have at the negotiating table to achieve a just and lasting peace," Stoltenberg is confident.
As a reminder, earlier the Ukrainian Foreign Ministry shared expectations from the NATO summit in Vilnius. Kyiv would like specifics about the timing of accession to the Alliance and guarantees for the time until full membership.
It is possible that during the July 11-12 summit in Vilnius, Lithuania, Ukraine may be offered a variant of cooperation that Kiev does not yet know about and is still negotiating. Perhaps this would be a step toward our country's joining the North Atlantic Alliance.
Only verified information in our Telegram channel Obozrevatel and in Viber . Do not be fooled by fakes!