Trending:
Smoke went up: footage of the first minutes after the strike on the Chongar Bridge appeared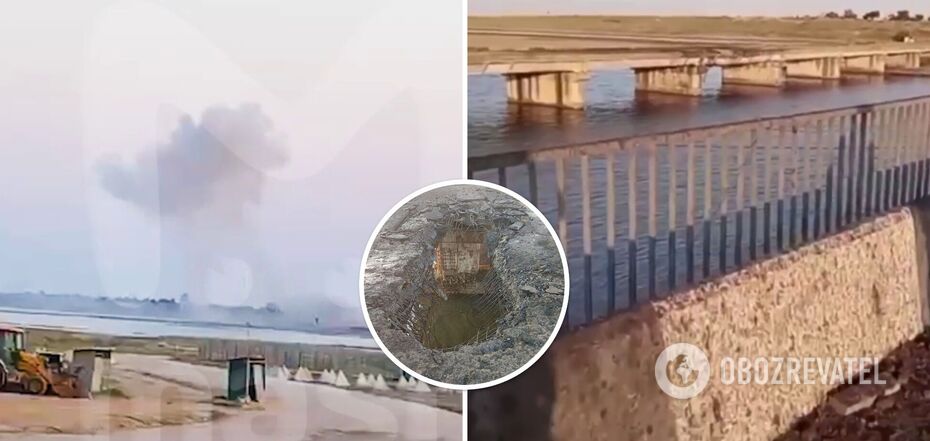 Chongar Bridge
After the explosion, which occurred on the morning of June 22 on the Chongar Bridge, smoke rose over the place. Eyewitnesses filmed the first minutes after the "bavovna" on camera.
The video has already been published by propaganda Telegram channels. It is claimed that the bridge was attacked around 5:00 on Thursday. Russians are blaming Ukraine for the attack.
Russian propaganda has confirmed that there is damage as a result of the arrival.
Supplemented...