Trending:
Russian troops learn from mistakes and change tactics, but have not become more intelligent - NYT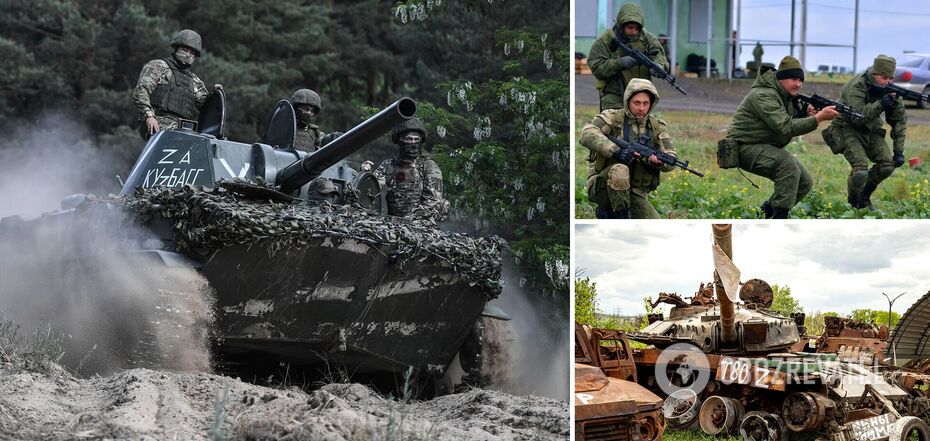 Occupiers learned from mistakes in war against Ukraine, but have not become more clever - NYT
Russian occupation forces, learning from their mistakes in the war against Ukraine and preparing for a counterattack by the AFU, have allegedly begun to change their combat tactics. Now the invaders no longer move in large columns of heavy equipment to places where they can be quickly destroyed or damaged.
The occupiers also seem to have improved discipline, coordination and air support. The New York Times writes about this, adding that Russian troops have increased their use of drones and reconnaissance attacks.
"Beginning its long-awaited counteroffensive, Ukraine is well armed, backed by improved communications technology and American and European weapons. But Russian forces have improved their defense, artillery coordination and air support, setting up tactics that may be very different from the first days of the war," the story says.
According to Western officials cited by the paper, lessons from their own mistakes "will make Russia a tougher enemy," especially when it is on the defensive.
Journalists quoted a Ukrainian UAV unit commander, call sign "Graf," as confirming that the occupiers were trying to find the rear command posts of companies and brigades of the AFU and "destroy them from a great distance in order to disrupt communication between units as much as possible.
At the same time, U.S. officials are convinced that although Russia has adapted its tactics, its troops as a whole are not becoming more intelligent. After all, Russia's most experienced soldiers were eliminated at the beginning of the war, and those fighting today, given the less trained only mobilized forces, are unsuccessfully trying to conduct offensive operations and coordinate the movement of large military units.
"Russian tanks, on the other hand, having suffered significant losses during 2022, are now often held back from the front lines for use as artillery of sorts," the NYT concludes.
As reported by OBOZREVATEL, military expert Vladislav Seleznev believes that the aggressor country Russia will use various "special operations" before the counterattack of the AFU, as well as resort to rocket terror, the danger of which is the highest in five areas. However, he believes that the Kremlin will not dare to carry out a catastrophe at the ZNPP.
Only verified information at our Telegram channel Obozrevatel and Viber. Don't be fooled by fakes!