Trending:
Russia may use new tactics to strike Ukraine in autumn: ISW points to threat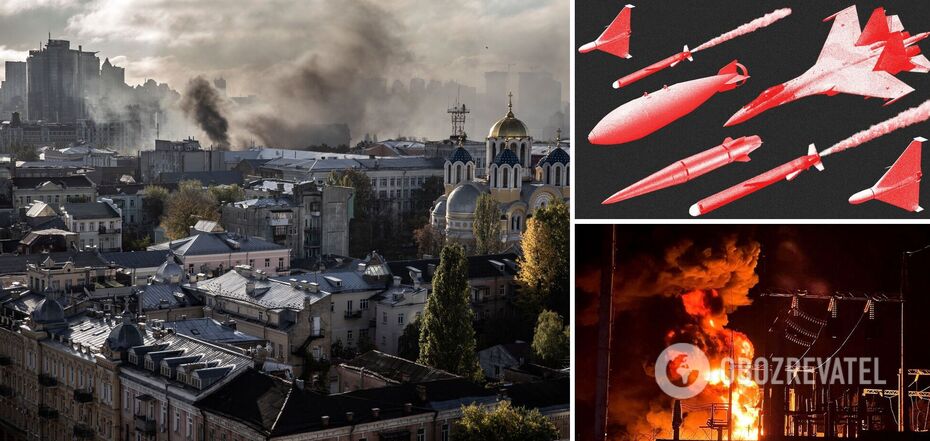 Russia may use new tactics to strike Ukraine in autumn - ISW
The aggressor country Russia has only slightly replenished its stockpile of precision-guided missiles through mothballing in the summer and may launch a broader campaign of strikes against Ukraine's critical infrastructure as early as autumn. But it is likely that the number of missiles available in Russia is not enough to carry out massive attacks, as in the winter of 2022-2023.
At the same time, experts acknowledge that the enemy may resort to new tactics that involve the use of fewer missiles and more attack drones. This is stated in a report by the Institute for the Study of War (ISW).
It cited new figures on the stockpile of Russian missiles, which were announced the day before by Vadym Skibitskyi, deputy head of the Defence Intelligence of Ukraine, - 585, not including long-range X-22. Compared to the data for January 2023, they look like this:
- 270 Iskander ballistic and cruise missiles (+126 since January);
- 140 Kalibr sea-launched cruise missiles (+81);
- approximately 100 X-101/X-55/X-555 cruise missiles (-18 since January);
- about 75 Kinzhal ballistic missiles (+22);
- 150 X-22/32 missiles (-12).
"It is unclear whether these figures are estimates or accurate, but they suggest that Russian forces were able to marginally replenish their stockpile of precision-guided missiles after the end of the larger Russian air campaign in the autumn and winter of 2022. In May 2023, Russian forces launched a new air campaign aimed at maintaining a more regular pace of strikes on Ukraine with fewer missiles, and Skibitskyi suggested that this would allow Russian forces to replenish their stockpiles," the ISW said.
The DIU representative also added that Russian forces are conducting reconnaissance of Ukrainian infrastructure facilities and may launch a series of large-scale strikes using missiles and drones in late September or October 2023.
Previously, Russia used up to 100 missiles in a single series of strikes during its air campaign in the autumn and winter of 2022, and the slight replenishment of its missile stockpile is unlikely to allow for an attack on the same scale. Colonel Yuriy Ihnat, a spokesman for the Ukrainian Air Force, said that Russia is increasing missile production, but that it is not enough to maintain the same intensity of strikes as in 2022.
At the same time, according to Ukrainian officials, any future Russian strike campaign may involve new tactics: the use of fewer missiles and more drones.
Skibitskyi noted that the occupiers are improving the speed of targeting and decision-making, choosing targets more carefully and looking for flight routes to bypass Ukrainian air defence systems.
ISW has previously reported on the ability of the Russian Armed Forces to innovate and learn during the war. And Skibitskyi also says that possible future large-scale Russian strikes could use only 10 to 30 missiles, but would be accompanied by a much larger number of Iranian Shahed-136/131 drones.
Both he and Ihnat said that more drones would enable the aggressor to further circumvent Ukrainian air defences, allowing other projectiles to reach their targets.
Ihnat also said that the drones are likely to be used to strike Ukrainian energy infrastructure, while Skibitskyi noted that Russian forces have previously used Shaheds to cause significant damage to Ukrainian power substations.
"Russia has begun to produce modified versions of Shahed-131/136 drones domestically, but is struggling to produce them at the desired pace and quality. The Russian command may believe that a large number of attack drones will allow them to crush Ukraine's air defences, but in fact, Shaheds remain the Russian Federation's most precise weapon system that is most vulnerable to Ukrainian air defences," ISW stated.
As OBOZREVATEL previously reported, analysts at the Molfar OSINT agency have identified dozens of people who help Russia create its own Shahed kamikaze attack drones. Not only do Russians receive deadly UAVs from Iran, but they have also decided to set up a plant in Tatarstan to produce them.
Only verified information is available on our Obozrevatel Telegram channel, Threads and Viber. Don't fall for fakes!