Trending:
Russia launched a massive attack on Ukraine on the International Day of Peace: there is destruction, deaths and injuries in various regions. Photos and videos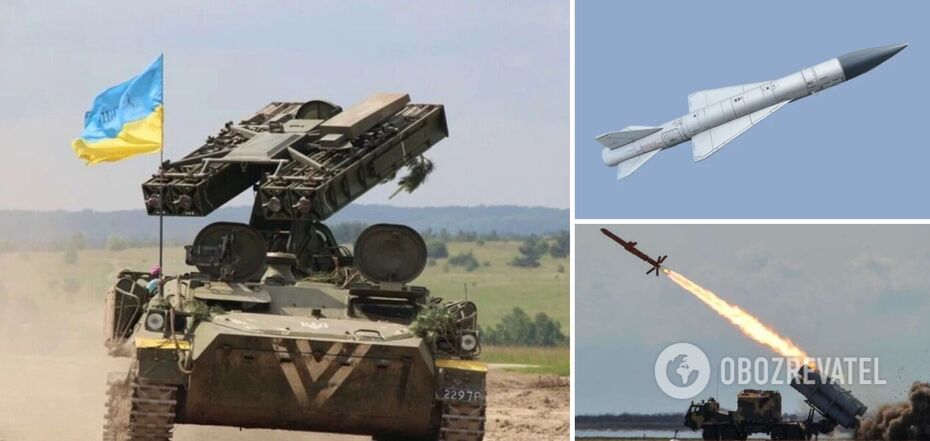 Russia attacked Ukraine with drones and missiles
Early on Thursday morning, September 21, Russian terrorists launched a massive air attack on Ukraine. Air defense systems were activated in Cherkasy, Khmelnytsky, Vinnytsia, Rivne and Kyiv, and explosions were heard in Kharkiv and Lviv.
The attacks caused destruction and injuries in various regions. OBOZREVATEL has collected information about the consequences of another attack by the Kremlin army.
Cherkasy region
Ihor Taburets, head of the Cherkasy Regional Military Administration, reported on the work of the sky defenders on Telegram . He urged local residents to observe information hygiene and not to film the work of the military.
"Air defense is working in the region. Observe information hygiene - do not take pictures or film the work of our defenders," Taburets wrote.
Later it became known that as a result of the air defense work, the debris fell in the central part of the city - a social infrastructure facility was damaged.
"There are five victims now. At least one person is under the rubble," Taburets said.
According to the Minister of Internal Affairs of Ukraine Ihor Klymenko, a hotel building in Cherkasy was damaged by a missile strike. A fire broke out, as well as trade pavilions at the market.
Seven people were injured and 10 people were evacuated. One person was rescued from the rubble. All services are working at the scene, the minister emphasized.
Situation in Kharkiv
At least 6 explosions occur red in Kharkiv. Russian terrorists attacked Sloboda district of the city with S-300 missiles. Two people were injured in the attack.
Ukraine's Interior Minister Ihor Klymenko reports on Telegram that a warehouse building in Kharkiv was destroyed in the attack.
Kyiv
The Kyiv City Military Administration also reported on air defense operations in the capital. Kyiv Mayor Vitali Klitschko reported an explosion in the Darnytsia district of the capital, and a call was received from Holosiivskyi district. In some neighborhoods of Svyatoshinsky district, electricity and water supply were cut off.
As a result of enemy missiles, debris fell in Holosiivskyi, Darnytskyi, Shevchenkivskyi and Desnianskyi districts. There is destruction. In the Darnytskyi district of Kyiv, 7 people have been reported injured. Three of them (including a 9-year-old girl) were hospitalized, and four others were treated on the spot.
The Kyiv City Military Administration reported that the Russians had previously fired cruise missiles of the X-101/555/55 type at Kyiv from about 10 Tu-95MS strategic aircraft. Over 20 enemy targets were destroyed by air defense forces and means over the capital.
Kyiv region
According to Klymenko, fires broke out on the territory of enterprises in Kyiv region as a result of falling debris. There is also damage to the private sector. Two people were injured.
Khmelnytsky
Explosions were also heard in Khmelnytsky region, and air defense was also activated in the region, said the first deputy head of the military administration, Serhiy Tyurin. He urged residents to stay in shelters.
No "arrivals" have been recorded on the territory of the Khmelnytsky community so far, Khmelnytsky Mayor Oleksandr Symchyshyn later said.
Lviv region
Explosions were heard in Drohobych district of Lviv region. Information about the victims and damage is being clarified, the head of the Lviv Regional Military Administration Maksym Kozytskyi wrote on Telegram .
"There were two arrivals at an industrial facility. A workshop caught fire, a three-story warehouse building was destroyed, and there is a fire on an area of about 30 square meters," he said.
The regional military administration chief also said that another missile strike hit a private two-story warehouse. There is a fire on the area of 20 square meters.
Klymenko said that the strike hit an industrial area, there was destruction and fire.
Kherson
Terrorists shelled residential areas of Kherson, causing deaths and injuries among civilians. Two of the dead are being identified.
The Russian occupiers opened fire on residential areas of the regional center around 3:40 am. Enemy shells hit a dormitory building while people were still sleeping.
A 61-year-old woman was hospitalized in serious condition. Two women aged 44 and 57, as well as a 49-year-old man, were taken to the hospital. They have moderate injuries. In addition, an 81-year-old local resident received medical aid on the spot.
What is known about other regions
Residents of Ivano-Frankivsk heard the explosion at about 6:30 am.
Explosions were also heard in Rivne , after which the power went out in part of the city. Arrivals were recorded in the city.
In addition, an explosion was heard in Vinnytsia region, according to Suspilne.
As a reminder, Russians have been shelling our country for five days in a row. In particular, on September 20, an enemy drone hit an oil refinery in Kremenchuk, causing a fire to break out. All relevant services were on the scene, and the company's operations were temporarily suspended.
The same night, Russians killed four local residents in the city of Toretsk in Donetsk region. A 240-millimeter 3F2 active-reactive mine of the 2C4 Tulip system was used against the settlement. The enemy shelling damaged and destroyed private houses and outbuildings.
On September 19, Kremlin terrorists attacked Kupiansk, Kharkiv region, with an air bomb. Six people died as a result of the Russians' criminal actions. They were volunteers evacuating civilians.
As reported by OBOZREVATEL:
- Russians attacked a car with Swedish journalists with a drone in Stepnohirsk, Zaporizhzhia. The reporters' car was destroyed, the foreign press were not injured, but a Ukrainian producer was lightly injured.
- On the night of September 20, Russia attacked Ukraine from the air with 24 Shahed kamikaze drones. The defenders of the sky prevented massive damage by shooting down 17 targets.
Only verified information on our Telegram channel Obozrevatel and Viber. Do not fall for fakes!