Russia is preparing for a protracted war against Ukraine: people with criminal records and drug addiction are being hired at defense enterprises – ISW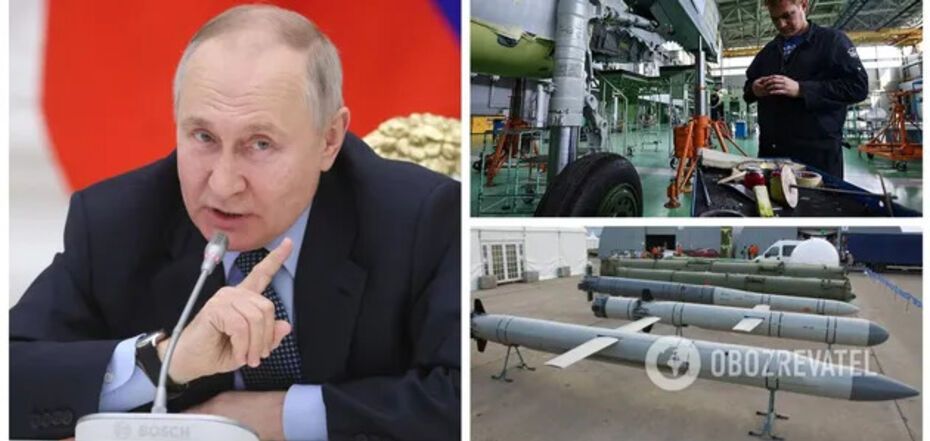 Russian is preparing for a protracted war against Ukraine
The authorities of the terrorist state of Russia continue to take measures to mobilize the Russian defense industrial base (DIB), which is experiencing difficulties. Thus, the Kremlin continues to prepare for a long war against Ukraine.
In addition, the lack of adequately trained personnel in the defense industry has been recognized by Russian dictator Vladimir Putin. The Institute for the Study of War (ISW) stated this in its analysis.
During visit to an aviation production plant in Ulan-Ude, Buryatia, the Kremlin dictator said that Russia's defense industry lacked adequately trained personnel. The head of the Russian Federation announced a series of reforms to attract more specialists to work at military production plants, including the reallocation of federal assets to housing and salary increases.
In his turn, Russian Defense Minister Sergei Shoigu visited the Tactical Missile Corporation in the Moscow region. The war criminal urged the plant to double production even after announcing that the plant had met the requirements of the state defense order.
Dictator Putin also said that the Russian Ministry of Industry and Trade had prepared a list of specialties to defer from military service. Analysts believe that this may suggest that the Kremlin prioritizes the use of skilled workers in the production of Russian weapons over the recruitment of skilled soldiers fighting in the Russian armed forces. In addition, the Russian Ministry of Finance is also considering the possibility of issuing war bonds.
The Ukrainian Foreign Intelligence Service reported that Russian defense enterprises have significantly decreased their hiring requirements and now accept workers without experience and with histories of drug use, criminal records, and bankruptcy. In turn, ISW reported on Russia's struggle to rejuvenate its defense industrial base amid labor shortages and Western sanctions and, as a result, the lack of success in this endeavor.
Earlier, it was reported that dictator Vladimir Putin is preparing for a protracted and exhausting war against Ukraine, and he perceives it as a confrontation between Russia and the West. At the same time, the Russian dictator's entourage no longer believes in the possibility of Russia's victory on the battlefield.
To recap, the aggressor country Russia continues to take steps to gradually prepare its defense industry for a protracted war against Ukraine. At the same time, it avoids greater economic mobilization.
As OBOZREVATEL reported, the aggressor state Russia produces high-tech weapons, including new missiles and drones, despite the sanctions imposed. This is happening because the existing restrictions are not enough.
Only verified information on our Telegram Obozrevatel channel and Viber. Do not fall for fakes!