Trending:
Russia has brought the PVС "Storm Z" to the front: where it came from and who fights in it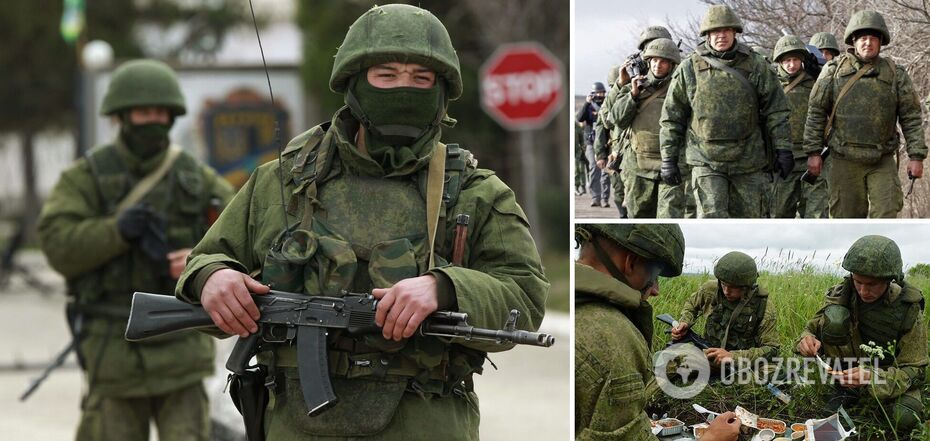 The occupiers have thrown a new PMC to the front
The terrorist Russian state has thrown additional manpower to the front, in particular the "Storm Z" PMC. It was formed from a significant number of Russian prisoners and is added to the regular units of the Russian occupation troops to carry out the so-called "meat assaults".
Yuriy Fedorenko, an AFU soldier fighting in the Svatove direction in the Luhansk region, told this during a TV marathon. He explained that the main task of this "expendable material" is to get as close as possible to the Defense Forces and at least minimally "burrow". After that, the cons are liquidated, and others take their place.
The military officer specified that there could be 10-12 such "meat assaults" in one day, plus an additional one at night. One trench can be dug by three occupants, because the previous two are eliminated by the Defense Forces.
Fedorenko noted that these invaders are unmotivated, but the system of coercion works - they conduct shock and storm operations and pose a threat.
Recall: a captive Russian occupant, mercenary PMC "Veterans" Sergey Bulychev from the Trans-Baikal Territory of the Russian Federation, previously convicted, described the "order" in the ranks of the invaders. He complained how frightening it was for him to get to the front with practically no training.
"Abandoned, if they kill us - we didn't seem to be there. Because there are no badges, nothing was taken, no identifying marks. How will they recognize us? And they just threw us somewhere, there's constant bombing. We are essentially nowhere, we are mercenaries. And if they kill us all, it's like we never existed," complained the occupant.
As reported by OBOZREVATEL:
- in the "DPR", near Soledar, escaped 7 convicts mobilized by Russian occupiers. Russian special services have already caught some of them;
- Prisoners enlisted in the Russian army staged a deadly shootout in Luhansk Oblast. As a result, two participants in the conflict were killed, and another occupant was wounded moderately.
Only verified information in our Telegram channel Obozrevatel and in Viber. Do not be fooled by fakes!