Trending:
Prigozhin said that 32,000 Russian criminals returned to freedom after participating in the war in Ukraine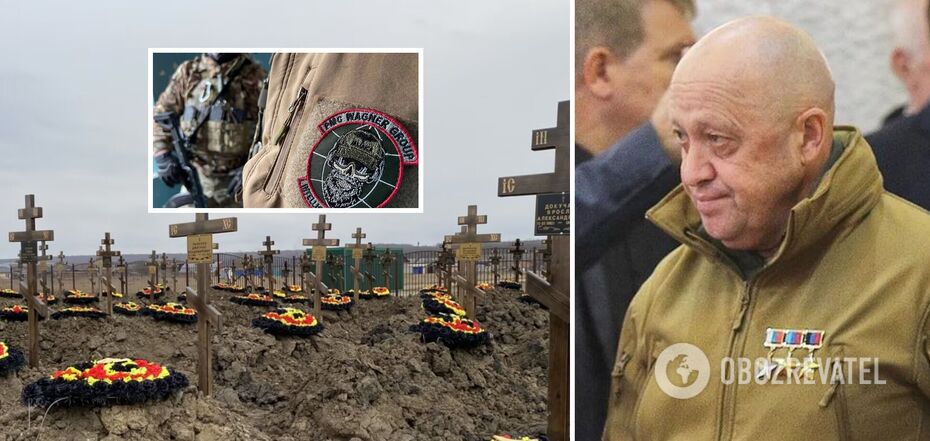 Prigozhin said that 32 thousand Russian criminals returned to freedom in Russia
The head of a private military company, Yevgeny Prigozhin, said that 32,000 Russian criminals had returned to freedom after participating in the war in Ukraine. At the same time, he boasted that they had committed an "insignificant" number of crimes.
After returning from the war in Ukraine, the mercenaries of the Wagner PMC have already committed 83 crimes on the territory of the Russian Federation. The Russian propaganda media write about it, citing the press service of Prigozhin.
The war criminal said that those who came out after the war against Ukraine, have committed 83 crimes. Prigozhin added that this is "80 times less than those released from prison for a similar period without a contract with the Wagner PMC".
It should be noted that Prigozhin did not specify the nature of the crimes committed. However, it is known that during the recruitment of prisoners in the "Wagner" PMC, preference was given to criminals who were in prison for serious crimes, in particular for murder.
"As of June 18, 2023, 32,000 people who were previously convicted and took part in the "SMO" in the "LPR" and "DPR" in the ranks of the PMC "Wagner" went home at the end of the contract," said the war criminal.
We recall that the Russian Minister of Defense of the terrorist country, Sergei Shoigu, said that all private military companies are obliged to sign contracts directly with the Ministry of Defense before July 1. Experts believe that such actions of Shoigu are aimed at centralizing control over the Russian PMCs and the supply of ammunition in response to the Ukrainian counteroffensive.
Earlier it was reported that the Russian Ministry of Defense intends to completely take over the private military company Wagner, with the owner Yevgeny Prigozhin, who had a conflict with the Russian military leadership.
By the way, the rhetoric of Yevgeny Prigozhin, owner of the Russian PMC Wagner, is escalating into defiance of the Russian authorities. Moreover, he literally challenged the Russian dictator Vladimir Putin, and the key date of this confrontation may be July 1, 2023.
As reported by OBOZREVATEL, The Washington Post explained that Putin's patience regarding regular criticism from Prigozhin can be explained by several reasons. According to some analysts, given that the war against Ukraine is going badly for the Russian Federation, the Russian dictator may have no choice.
Only verified information from us in the Telegram channel Obozrevatel and Viber. Do not be fooled by fakes!