Trending:
Peskov cynically says after Russia's strike on Groza that the occupiers do not attack civilians in Ukraine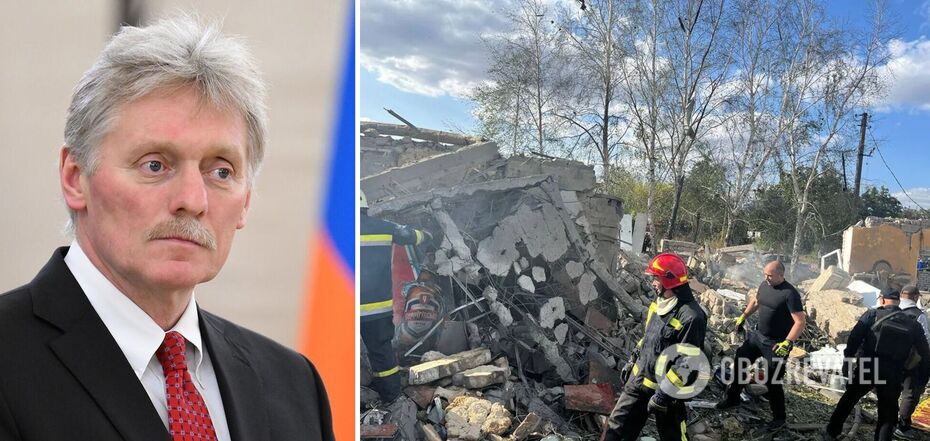 Kremlin spokesman comments on the killing of 52 people by Russia
The press secretary of the president of the aggressor country, Russia, Dmitry Peskov, commented on the Russian missile strike on the village of Hroza in Kharkiv Oblast, which, according to the latest data, killed 52 people. The Kremlin spokesman cynically stated that the Russian army allegedly "does not strike at civilians."
Peskov made the statement during a briefing on October 6. "Russia does not strike at civilians, but works from a concentration of military and army leadership," he said.
More...