Trending:
Pentagon answers when Ukraine may receive GLSDB high-precision cruise bombs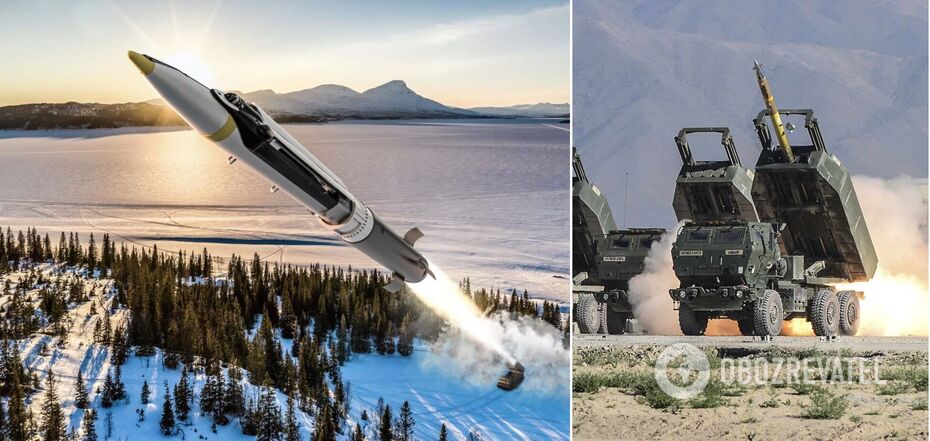 The US has announced the timeframe for the introduction of GLSDB in Ukraine
The so-called GLSDB "cruise missiles" with a range of 150 km will not be delivered to Ukraine before autumn 2023. This is primarily due to the "practical aspects of availability" of the weapon.
The statement was made by Deputy Assistant Secretary of Defence for Russian, Ukrainian and Eurasian Affairs Laura Cooper on 22 June, The Drive reports. She was responding to a question from Committee Chairman Thomas Kean (Republican from New Jersey) about why the United States has not yet provided the Ukrainian Armed Forces with long-range weapons, which Ukraine and its supporters in Congress have repeatedly requested.
Kean asked if this was due to fears that such a move would be seen by Russia as an "escalation". Cooper replied that it was about "practical aspects of accessibility". In particular, the timing of the development and production of these weapons plays a role.
They also discussed the transfer of ATACMS missiles. Lockheed Martin has produced about 4,000 ATACMS in various configurations over the past two decades, according to Politico. Some of them have been sold to allied countries, and about 600 have been fired by US forces in combat. Some may also have been retired or used in training and testing.
"My concerns are around the practicalities of accessibility, and the availability of other systems like Storm Shadow, like GLSDB, which will be coming this autumn, and systems including UAVs that can achieve the same goals. And I would be more than happy to discuss these issues further in a classified setting," Cooper said.
She also said that the United States sees the effectiveness of the Storm Shadow system provided to Ukraine by the United Kingdom and "finds it quite effective."
The GLSDB (Ground-Launched Small Diameter Bomb) is a small-sized precision-guided munition that is actually a cruise missile. The GLSDB was developed by the US company Boeing in cooperation with the Swedish company SAAB and has been in production since 2019.
The GLSDB technology combines the GBU-39 small diameter bomb (SDB) with a rocket engine from the M26 rocket projectile. The munition can hit targets at a distance of up to 150 kilometres.
The GLSDB is launched using missiles from the M270 and M142 HIMARS MLRS launchers, which bring it to a sufficient altitude and disengage, after which the bomb opens its wings and continues its corrected flight.
As OBOZREVATEL previously reported, the US House of Representatives Committee supported the bipartisan resolution H.Res. 488 on providing Ukraine with ATACMS missiles.
Only verified information is available in our Obozrevatel Telegram channel and Viber. Do not fall for fakes!