Trending:
Odesa strikes and grain deal: Seleznov names Kremlin's motive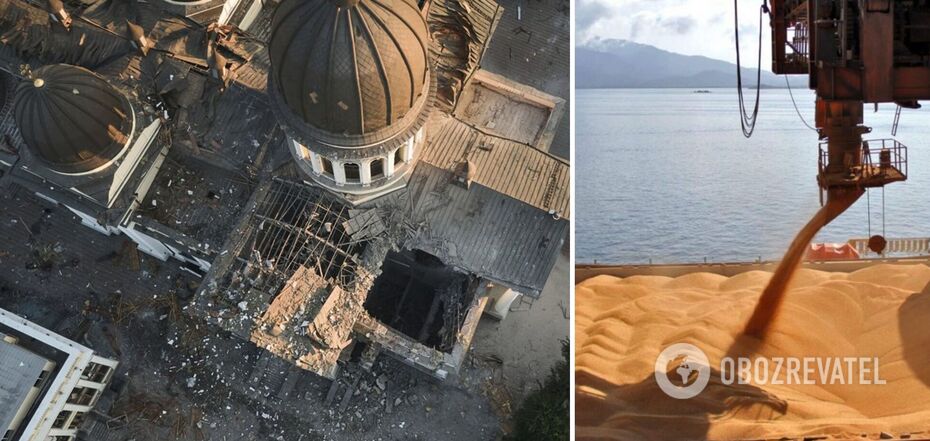 Seleznov named the reason for the July 23 strike on Odesa
Missile strikes on Odesa by the occupying country Russia are an attempt to disrupt a grain deal in which the Russian Federation is no longer taking part. This is how the enemy is trying to deprive Ukraine of the necessary "tools".
This opinion was expressed by a military expert Vladyslav Seleznov in an exclusive interview with OBOZREVATEL. "After Russia withdrew from the grain deal, there was a collision: the Ukrainian side is ready to get the support from Turkey and the UN and continue the grain deal without the participation of the Russian Federation," he noted.
According to him, Ukraine can cope with this task, especially since the northwest of the Black Sea is free from the occupying Russian Black Sea Fleet. "They are afraid to stick their heads out from behind Tarkhankut Cape, because they can get into the kill zone of our Harpoons and Neptunes," the expert said.
"If the naval forces of the Turkish Republic joined the grain initiative to escort ships at other sites in the Black Sea, the question of the role of the Russian Federation in the deal would arise. They can only perform as some Somali pirates to sink everything and everyone," Seleznov said.
This situation does not suit the Kremlin's expectations and it protests by attacking the south of mainland Ukraine with drones and missiles. The purpose of these attacks is "to destroy the port infrastructure of Odesa, which is involved in the implementation of the grain initiative," the expert explained.
He also stated that Ukraine should not count on "a quick reaction of the world institutions that are responsible, among other things, for the safe movement of goods by sea transport." "First, it's vacation time in Europe and the world. Secondly, their often impotent position shows that they are not ready to actively and adequately respond to the challenges that the Russian Federation creates every time," Selezov convinced.
According to him, the only truly effective method of ensuring the safety of cargo transportation is the Ukrainian Defense Forces. In particular, their combat work on the places of concentration of the enemy's means of defeat.
As OBOZREVATEL wrote, the terrorist country Russia attacked the city of Odesa on July 23. The aggressor used X-22, "Kalibr", "Onyx" and "Iskander" missiles. The historical center of the city, Transfiguration Cathedral in particular, was damaged.