Trending:
Occupants' offensive on Avdiivka: an expert named two goals and predicted further development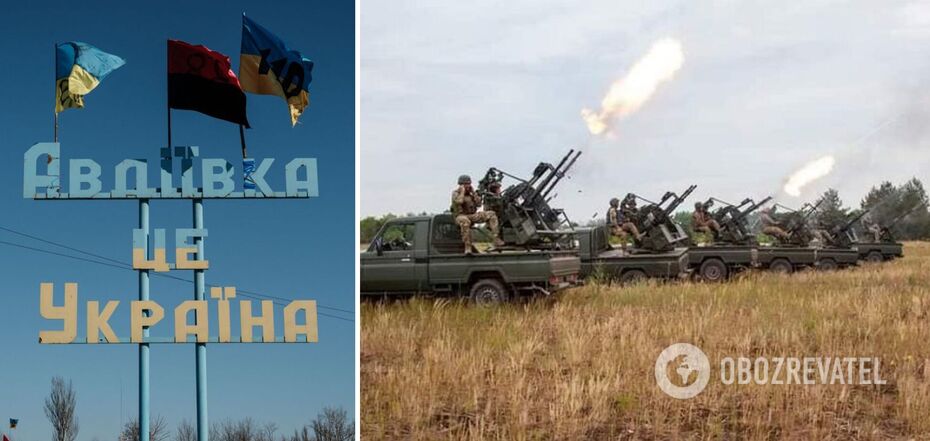 Expert predicts further development in Avdiivka
The active offensive of the Russian occupation army in the area of Avdiivka in the Donetsk region pursues two goals. One of them is an attempt to reach the administrative borders of the Donetsk region.
The enemy may have made some progress in this direction, but they may also have trouble holding their positions. This was said in an exclusive interview with OBOZ.UA by Oleksiy Melnyk, co-director of foreign policy programs, coordinator of international projects at the Razumkov Center, and military expert.
"The Russians set out to capture the territories of Donetsk and Luhansk regions within the administrative borders from the very beginning of the large-scale invasion. They have been trying to solve this problem for almost two years," he noted.
According to the expert, Avdiivka is valuable from a purely military point of view, as it is "a rather powerful defense line. It was this line that held back the first wave of the enemy's offensive and several subsequent ones.
According to Melnyk, the enemy is pursuing two goals when attacking Avdiivka. The first is related to the military value of this settlement. "If you read Russian channels, they even say that it is about to be surrounded. It seems that if they achieved this goal, they would stop for a while," he suggested.
The second goal is to try to pull the reserves of the Ukrainian Defense Forces from certain parts of the front. "But, according to our official sources, this was not such a surprise, and it is unlikely that the enemy will be able to impose the initiative here," the expert noted.
He added that the occupation forces could have made some progress in the Avdiivka direction. "But it's one thing to have some tactical advantages, to reach the frontier, and another thing is whether they will be able to stay there and, most importantly, whether they will be able to develop some tactical achievements into operational success," the expert emphasized.
As OBOZ.UA previously reported, according to the head of the Avdiivka city Military Administration Vitaliy Barabash, on October 11, Russian occupation forces began a massive offensive in the area of Avdiivka. The occupiers' assault resulted in civilian casualties.