Trending:
Norwegian Defense Ministry: Russian invasion failed, we stand firmly on Ukraine's side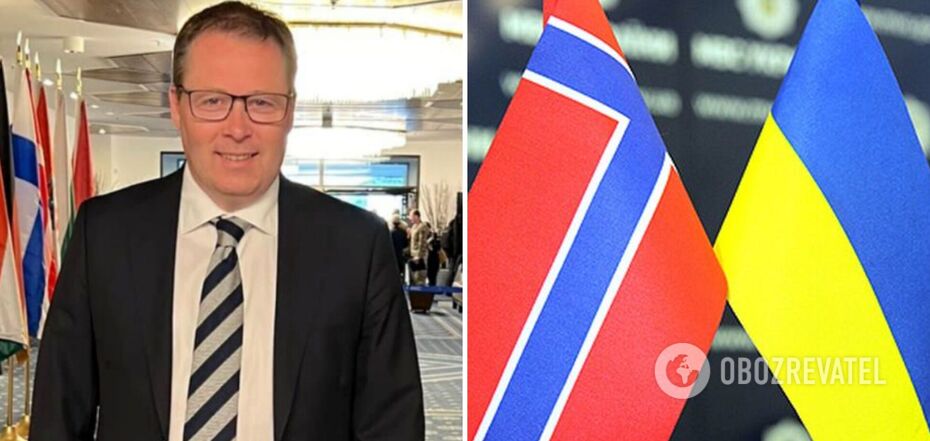 Kyiv to receive €7.5 billion from Oslo over five years
The large-scale Russian invasion of Ukraine has failed, which is important for Ukraine and for the security of the whole of Europe. Norway will continue to strongly support the Ukrainian defense. Kyiv will receive about 7.5 billion euros within the framework of the five-year Oslo program.
This was stated by Norwegian Defense Minister Bjørn Arild Gram during the opening of the annual NATO Chiefs of Staff Conference in Oslo on September 16. "As NATO Allies, we stand with Ukraine in supporting its defense against Russian aggression. The Russian invasion of Ukraine has failed, and this is important both for Ukraine and for European security," he said.
The Defense Minister added that Norway's support for Ukraine's defense remains "firm".
"We will continue to provide military and civilian assistance. There is a political agreement between all political parties in Norway around a multi-year program of support for Ukraine worth about 7.5 billion euros, which is designed to be transferred through the Nansen program to support Ukraine for five years," he said.
According to Gram, Oslo also supported NATO's long-term program to support Ukraine adopted at the Vilnius summit as the allies should stand by Ukraine in its struggle for as long as necessary.
At the same time, the Norwegian Defense Minister emphasized the importance of NATO's efforts to ensure the security of the entire Nordic region and welcomed the membership of Finland and soon Sweden, which are already joining forces to strengthen the Alliance's security on its northern flank.
For his part, the Commander of the Norwegian Armed Forces, General Eirik Kristoffersen, said that the courage and resilience of Ukrainians impress NATO Allies.
"We are holding a meeting in time of war. Our Ukrainian friends are fighting for their homeland, for freedom, democracy and peace: for the values that we all share and hold in high esteem," he said.
The general reminded that the words "never again " are said in Norway every year on April 9, the day Hitler attacked the country in 1940. The people of Norway learned at least two important lessons from that war. The first is that peace, freedom and democracy should not be taken for granted. And the second is that we need reliable friends and allies to protect and preserve peace.
"Our neighbor Russia and President Putin wanted to test the capabilities of the Alliance. By attacking Ukraine and at the same time attacking the rules-based international order, they achieved the opposite. The resistance of the Ukrainians and their will and resilience have impressed us all. In Norway, we pay great attention to a people's will to defend themselves. This is what we see Ukrainians are doing right now. We stand with our Ukrainian friends," Kristoffersen said.
As reported by OBOZREVATEL:
- Ukraine and Norway have agreed on a "transport visa-free regime". This means that public transportation between them will be carried out without permits.
- Norway has supported the Ukrainian aviation coalition and prepared relevant decisions. The country has also allocated a new defense package to strengthen air defense and other very important equipment.
Only verified information is available on Obozrevatel Telegram and Viber. Do not fall for fakes!