Trending:
Military expert assesses chances of Donetsk liberation in the near future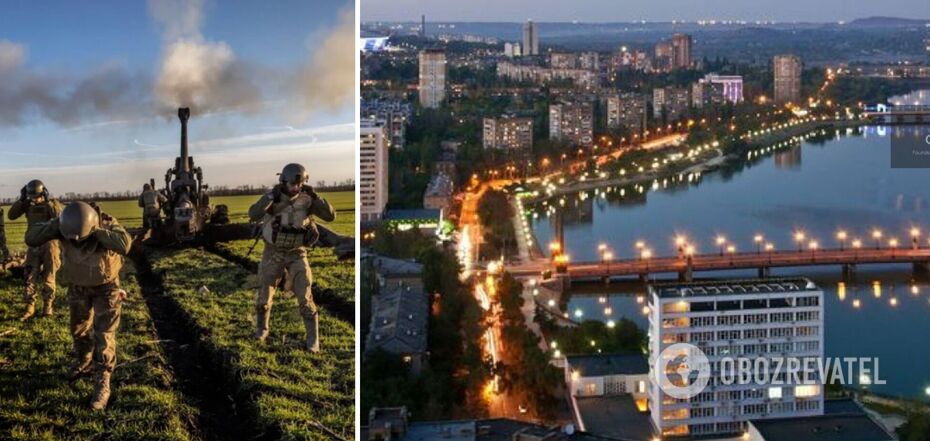 Will the Ukrainian Armed Forces liberate Donetsk shortly: expert's forecast
The liberation of the temporarily occupied city of Donetsk is not currently a priority for the Ukrainian Defense Forces for several objective reasons. However, the defensive lines of the occupying country, Russia, which were erected after 2014, may not be too difficult to overcome.
The enemy's defense in this section of the front may be weakened by the transfer of forces and resources to other areas. This opinion was expressed in an exclusive interview with OBOZREVATEL by Oleksiy Melnyk, co-director of foreign policy programs, coordinator of international projects at the Razumkov Center, and military expert.
Speaking about the liberation of Donetsk, he noted, "This is a big city that should be liberated quarter by quarter, house by house. Any Ukrainian offensive can be choked there." He also did not rule out "passive resistance" of the local population, as the Kremlin propaganda has been "working" with these people for almost a decade, constantly frightening them with the Ukrainian army offensive in particular.
"I do not think that Donetsk can be among the cities that can be liberated shortly," Melnyk stated.
At the same time, he added that the enemy's "old" defenses, which were built after the start of the war in 2014, may not be as strong as they seem despite being "concrete and iron."
"If our assumptions that Russia is now throwing its last reserves to deter the Ukrainian offensive in the south are correct, then the concrete trenches and iron that are there may not be such an insurmountable obstacle without proper manpower," the expert said.
The full version of the interview with Oleksiy Melnyk will soon be available on OBOZREVATEL.
As OBOZREVATEL previously reported, according to the General Staff of the Armed Forces of Ukraine, the enemy has repeatedly tried to regain lost positions near Avdiivka in theDonetsk region. On September 27, the occupier struck ten settlements in the Donetsk region.