How many Ukrainians want liberation of the whole of Ukraine, including Crimea, even if it prolongs the war: survey results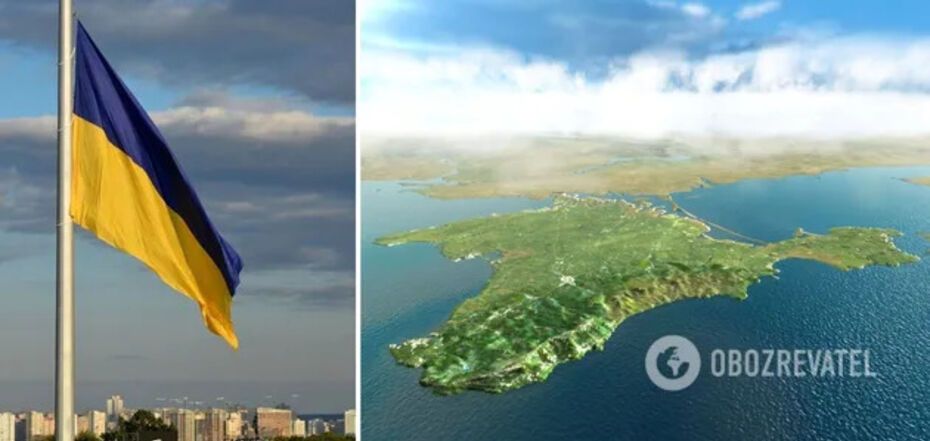 Ukrainians answered whether they want to liberate Crimea from Russian invaders
64% of Ukrainians are in favor of an attempt to militarily liberate Crimea from Russian invaders, even if it risks reducing Western support and prolonging the war. If all the territories, including Donbas, but excluding our peninsula, are de-occupied and reliably protected, 24% of Ukrainians would agree to such a scenario.
Another 8% could not decide on their answer. The corresponding all-Ukrainian opinion poll was conducted by the Kyiv International Institute of Sociology (KIIS) by telephone interviews from February 22 to March 6, 2023. The respondents were residents of the territories controlled by the Ukrainian government until February 24, 2022.
Experts noted that, according to the latest research data, only 9% of Ukrainians are generally ready for territorial concessions, and 87% are against them. However, when the wording was changed and a compromise was proposed, the survey results were somewhat different.
The participants of the sociological question were offered two scenarios. One included Western assistance to liberate and secure all territories, including Donbas, but excluding Crimea. According to this scenario, Ukraine refrains from military liberation. The second scenario is an attempt to liberate the peninsula militarily, but with the understanding that the West may reduce aid and the war may drag on.
KIIS emphasized that when the space for finding "compromises" expands, more people are ready to accept this format of action. However, more than half of the respondents still favor trying to liberate all Ukrainian lands.
These results are relevant for all regions. Support for a compromise is at a maximum of 27% (North). The smallest number of residents support concessions in the west (17%).
As OBOZREVATEL previously reported, a sociological survey that ended on February 22, 2023, showed that 52% of Ukrainians believe that Russian should not be taught in schools in any form. 33% of respondents said that less time (or the same amount of time) can be devoted to learning this language as to other foreign languages (e.g., English, German).
Only verified information on our Telegram Obozrevatel channel and Viber. Don't fall for fakes!