Trending:
Gumenyuk: the occupants are probably taking things out of Sevastopol bays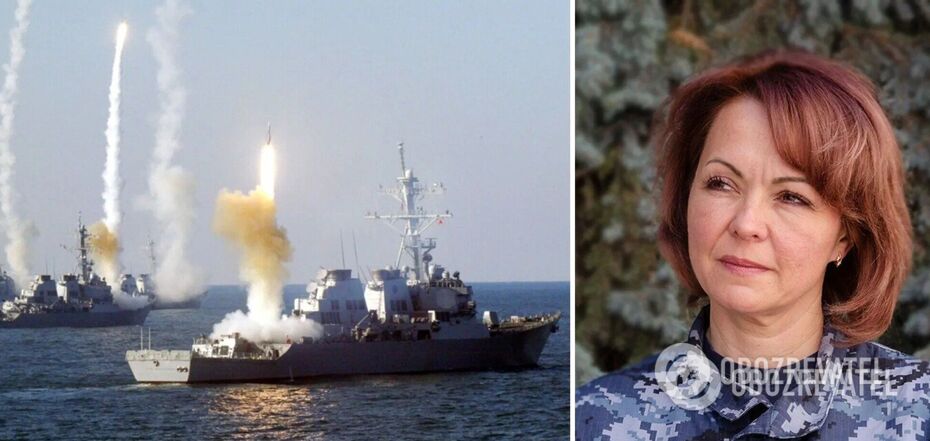 Gumenyuk said about possible redeployment of the Russian Black Sea Fleet
The Russian occupiers likely began redeploying the Russian Black Sea Fleet toward Novorossiysk after news of Britain's transfer of long-range missiles to Ukraine. Over the past week, there have been signs of withdrawal by the invaders from Sevastopol's bays.
In particular, there has been an increase in the movement of large landing ships between Sevastopol and Novorossiysk. This was told by the head of the United Coordinating Press Center of the Defense Forces of the south Natalia Gumenyuk on the air of "Channel 24".
She noted that the invaders in Crimea with anxiety met the news of the transfer of long-range missiles by the UK to Ukraine.
"The dislocation for them (Russian ships. - Ed.) remains the same for now. They maneuver between Tarkhankut and towards Novorossiysk. But certain activity of large landing ships in the sea, for example, last week could indicate that they are taking things out of Sevastopol bays, moving them to Novorossiysk," Gumenyuk noted.
According to her, at least the fact that the activation of the dock landing ships is observed, but there are no attempts to land troops on the Ukrainian-controlled coast speaks in favor of the redeployment theory.
"It is unlikely that they have so many people who are ready to fill 7 large landing ships there and to be ready to come to the distance to the coast, which is controlled by Ukraine, to disembark. Because there was no approach there, and we have seen the shuttle service between Sevastopol and Novorossiysk. It is likely that some redeployment is taking place," she said.
The AFU does not record an accelerated rate of removal of property from Sevastopol, but they observe "a certain activation."
"The ships themselves quite often call at the ports of the Russian Federation directly in the Novorossiysk direction. And we observe that the missile carriers continue to be on duty at sea. That is, they are in a dispersed state, so that they are not collected in one particular place and are not hit," Gumenyuk added. .
We recall that earlier Gumenyuk said that in the temporarily occupied Crimea real estate prices have fallen, the occupants are fleeing to Russia. Roads to the exit from the occupied Crimea are overcrowded.
A representative of the UC "South" noted that such panic in Crimea is planned and understandable for Ukraine, because the "bavovna season" announced by the Ukrainian armed forces in the occupied Ukrainian peninsula has already begun.
Only verified information in our Telegram channel Obozrevatel and in Viber . Do not be fooled by fakes!