Trending:
Germany again urged to provide Ukraine with long-range Taurus missiles: needed for a counteroffensive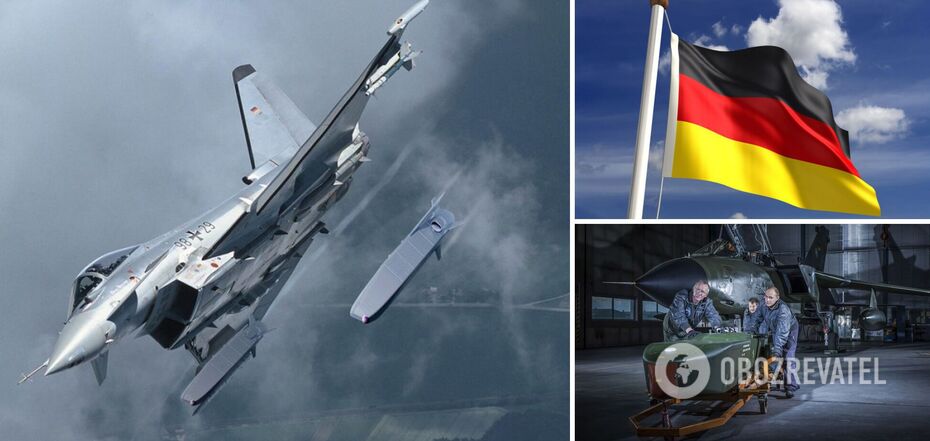 Germany has asked the authorities to provide Ukraine with Taurus missiles
Germany has again urged the authorities to provide Ukraine with long-range Taurus cruise missiles with a range of up to 500 km. They believe that these missiles will help Ukrainian forces to interrupt the logistical chains of the Russian army.
This was stated by a politician of the Free Democratic Party of Germany, Markus Faber, reported NTV. He emphasized that these weapons are needed for the counter-offensive of the AFU.
Faber noted that the Bundeswehr has 600 Taurus cruise missiles in storage and many of them are ready for use.
The politician said these long-range missiles could revitalize Ukraine's counteroffensive, which he said is progressing slower than expected.
"That's why now would be the right time to at least give the Taurus so that the integration process can take place," Faber said.
He added that the long-range missiles would help the AFU interrupt the Russian army's logistical chains, which would disrupt the supply of the occupation forces.
We will remind, in May, the German opposition has already advocated the transfer of Taurus missiles to Ukraine. The Christian Democratic Union's (CDU) defense representative Roderich Kiesewetter made such an appeal to the government at the time. He noted that there should be no "red lines" on the transfer of Taurus missiles to Kyiv. In his words, the partners should go for broke and provide Ukraine with everything it needs to defend and liberate the temporarily occupied territories.
It should be noted that the long-range air-to-surface subsonic cruise missile is designed for high-precision engagement of protected targets without the carrier aircraft entering the range of enemy air defense facilities. According to the developer's information, the missile's ultimate range has been increased to 500 kilometers.
The Taurus missile has a load-bearing body, a small elongated wing and a cross-shaped tail with controls. The fuel tanks are located between the homing head and the engine on both sides of the warhead.
The basic model of the TAURUS missile is equipped with a tandem concrete-piercing MEPHISTO-type warhead. The leading charge of the warhead is a shaped charge, while the main charge is a high-explosive charge located in a high-strength casing whose shape is optimized for penetrating concrete and heavy soil. The weight of the high-explosive charge together with the casing is 400 kg, while the total weight of the warhead is 480 kg.
As OBOZREVATEL previously reported, in May, Ukraine officially asked Germany to provide Taurus cruise missiles. German experts, discussing the possible approval by the German government of the transfer of Taurus to Ukraine, noted that there are opportunities to increase their production.
Only verified information we have in our Telegram channel Obozrevatel, Threads and Viber. Do not fall for fakes!