Trending:
"For the government we are expendable material": mobilized occupier complained that no one supports them during the assaults. Intercept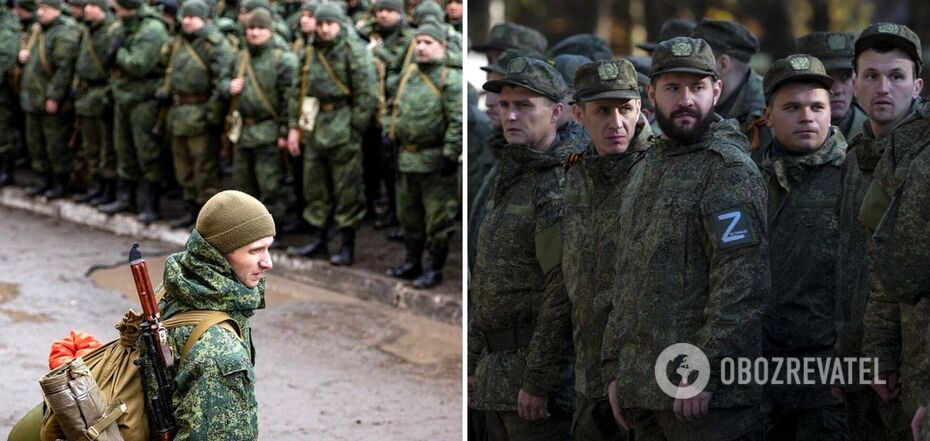 The occupier complained that they are not being given support during the assaults
The Russian occupiers are beginning to suspect that the Russian authorities do not care how many of them are maimed in Ukraine or remain in Ukrainian soil forever. Some mobilized Russians have been led to this idea by the fact that they are sent to the assaults without any artillery or air support.
One of the invaders fighting against Ukraine as part of the 5 omsbr 1 AK complained about this in a conversation with a relative, which was intercepted by officers of the Main Directorate of Intelligence of the Ministry of Defense of Ukraine. The invader concluded that they were nothing more than "expendable material" for the Kremlin.
During the conversation, the mobilized occupant complained about the low morale and psychological condition of the 5 omsbr 1 AK fighting with the Ukrainian Defense Forces in Avdiivka direction. He told the interlocutor about correspondence with his acquaintance, who is fighting against Ukraine as part of a reconnaissance unit on the Maryinka direction.
"He says: Gray, there is such a bullshit, how many times we had situations here that I could barely get away..... They send them out, they say "you'll have support", all bullshit. Shit! There's no support, there's no fucking support, there's nothing. They come there - in the end they are alone," says the occupant in the intercepted conversation.
Such an attitude on the part of the command to the "cannon fodder" recruited on the territory of the Russian Federation and in the occupied Donetsk region in the Russian army naturally leads to significant losses.
"The boys were put down, fuck it... They're a construction crew. Or what the fuck is the right fucking word? A band. It's called a group. They sent a group, like support, all that shit. Five 200s, one 300. Barely got the fuck out of there. And no support, no support, no support, no support," says the invader.
The same attitude is encountered not only in the unit where his acquaintance serves: other occupants also count in vain on artillery or any other support during assault operations.
"For the government, we're fucking expendable. That's all," the occupier concludes.
We will remind, earlier in the Main Directorate of Intelligence published another intercepted conversation, in which the wife of the occupier told how Russian "mobilizeds" are sent to storms in Ukraine .
According to her, the Russian Federation continues to use mobilized people as cannon fodder. They are used to form assault groups, deceiving them into sending them to the front line - initially they are told that they have a goal that has nothing to do with the performance of risky tasks.
Only verified information from us in Telegram-channel Obozrevatel and Viber . Do not fall for fakes!