Trending:
Five regions at risk: Seleznev predicts Putin's attacks on the eve of an attack by the AFU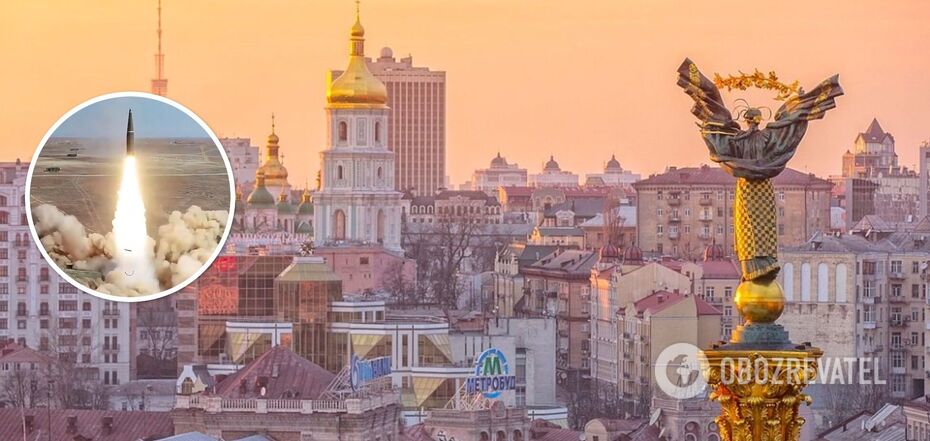 Putin is preparing a missile terror against Ukraine
The terrorist country Russia on the eve of the Ukrainian Defense Forces counter-offensive will use various "special operations" against our country, as well as missile terror, the danger of which is highest in five regions. But the Kremlin will not dare to carry out a disaster at the Zaporizhzhia NPP.
This forecast in an exclusive interview with OBOZREVATEL voiced military expert Vladislav Seleznev. "I think Putin will use so-called special operations, including this format, as we have seen - the destruction of the dam near Nova Kakhovka, man-made disasters," he warned.
The expert also assumed that the enemy would continue the "rocket terror" of the civilian population of Ukraine, primarily in the Kyiv, Zhytomyr, Chernihiv, Sumy and Kharkiv regions. At the same time, he will actively use the Bal coastal defense complexes, which were transferred the day before to the Bryansk region of Russia, the range of which is up to 150 kilometers.
"We can see how the trends have changed in terms of missile attacks. Putin's army has moved the Bal coastal missile system to the territory of the Bryansk region. These Kh-35 missiles are not too high-precision, but they can support the practice of missile terror carried out by Putin's army," Seleznev specified.
At the same time, the expert stressed that according to his estimates, the Kremlin will not dare to arrange a disaster at a nuclear facility or use nuclear weapons in a war against Ukraine.
"I do not think that there will be provocations related to the destruction of the Zaporizhzhya nuclear power plant. I am absolutely convinced that the Russian Federation will not use nuclear weapons, because the fatal consequences of this step for Russia and for Putin personally are predetermined," he stressed.
As OBOZREVATEL wrote, on June 16, the occupant country Russia launched another missile attack on the territory of Ukraine. The enemy used Kalibr cruise missiles and Kinzhal air ballistic missiles, which were destroyed by Ukrainian air defense. The attack coincided with a visit to Kyiv by African leaders.