Trending:
Enerhoatom: ZNPP lost power through the main transmission line at night, the plant is on the verge of blackout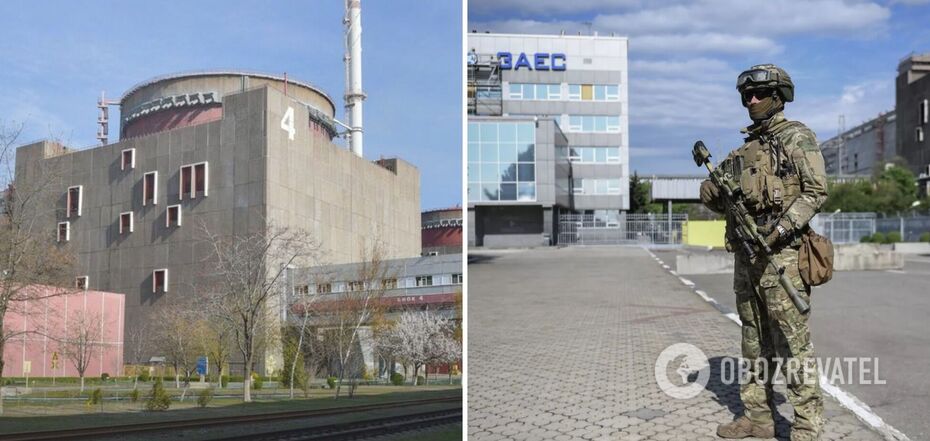 ZNPP lost power through the main transmission line
The Russian-occupied Zaporizhzhia nuclear power plant lost power through the main 750 kV external transmission line during the night of August 10, The ZNPP had to switch to the only available 330 kV backup line, the shutdown of which is fraught with the loss of external power.
In case of a blackout, the main threat to nuclear and radiation safety is the stay of the fourth power unit of Zaporizhzhia NPP in the state of "hot shutdown". This was reported in the press service of Enerhoatom.
The occupation forces of the Russian Federation operate the NPP in violation of the conditions of the license for the operation of reactor units of NPPs of the Ukrainian regulator. According to Enerhoatom's Executive Director Taras Tkach, in case of a complete loss of external power supply, the plant's main circulation pumps will be shut down and the power unit will switch to the "natural circulation" mode. In such a case, the reactor will have to be urgently "cooled down" in the absence of cooling pumps.
This mode of operation is detrimental for the reactor unit and its duration is limited by the design. This in turn may lead to a failure of the main equipment of the power unit.
"Further occupation of ZNPP by Russia, management of the plant by illegitimate and untrained leadership, which bears no responsibility for nuclear and radiation safety of the facility, constantly brings ZNPP closer to disaster," Enerhoatom said in a statement.
To avoid a catastrophe, Zaporizhzhia NPP should be immediately returned under the full control of the legitimate operator, Enerhoatom. It will ensure bringing the plant to normal operation mode and restoration of nuclear and radiation safety of the facility. The agency emphasized that this requires urgent action by the entire international community.
"Russia's nuclear terrorism must be stopped immediately, and the invaders must leave the territory of the plant and its satellite town Enerhodar," Enerhoatom said.
Russian invaders have put the fourth unit of the Zaporizhzhia nuclear power plant into a "hot" shutdown mode. At the same time, power unit No. 5 has been switched to a "cold" shutdown.
Earlier the Ministry of Energy said about the risk of disaster at ZNPP. According to the Ministry, the invaders installed mines near the station. The Ukrainian side does not have any control over the station yet, so the nuclear reactor can explode at any moment.
Meanwhile, the United States urged Russia to stop immediately, noting that "the mining of ZNPP poses a danger to the entire region."
Only verified information from us in Telegram-channel Obozrevateland Viber . Do not fall for fakes!