Trending:
"De-occupation is not defense": how Musk explained the shutdown of Starlink in Donbas and why stable Internet is so important for the AFU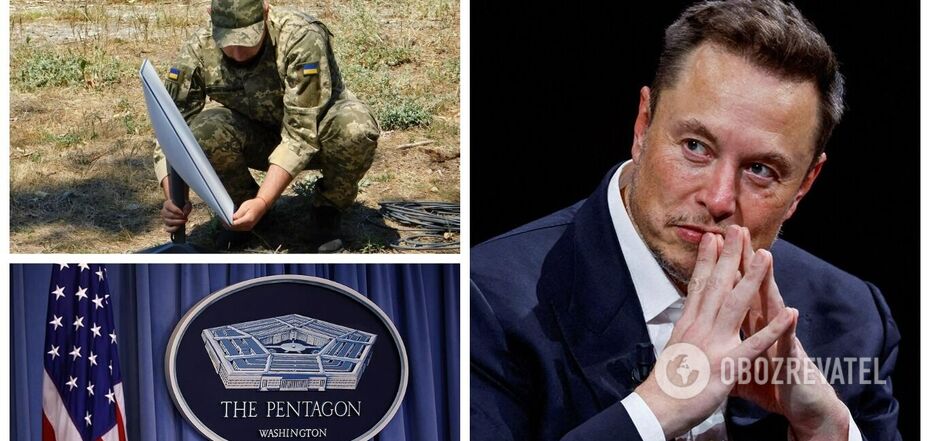 Musk also disconnected Starlink in Donbas
After the scandal with the shutdown of Starlink near the temporarily occupied Crimea, it became known that American billionaire Elon Musk did not turn on satellite Internet terminals in some areas in Donbas. He did so without the knowledge of the Ukrainian side.
Musk justified his decision by saying that he did not want Starlink to be used for offensive purposes, because, according to him, de-occupying is not a defense. This was reported by the billionaire's biographer Walter Isaacson, The Washington Post reports.
According to Isaacson, Musk did not want the Armed Forces of Ukraine to use his invention for counteroffensive rather than defense, so Starlink did not work in some areas in the east of our country.
"Musk also decided not to turn it on (Starlink - Ed.) in some parts of eastern Ukraine because he does not want it to be used for offensive purposes. When I discussed this with Musk, he said, 'if you read the terms of service, it was only supposed to be used for defensive purposes'," the biographer said.
Isaacson claims that he tried to convince Musk that the liberation of Ukrainian settlements by the Ukrainian Defense Forces was also defense. However, the billionaire disagreed with him. Musk explained his decision by saying that he was afraid of a nuclear escalation by Russia.
"It's not just that he refused to turn it on, but the Ukrainians didn't even know that it was not working. Neither did Europe, you know, all this intelligence," Isaacson said.
Blocking Starlink could be a serious blow to the Ukrainian Defense Forces. After all, this system helps the troops maintain communication without wires and fixed networks, which the occupiers are trying to destroy in the first place. It is the uninterrupted, stable and sustainable communication provided by Starlink that helps to ensure rapid communication and synchronization of actions of all units of the Defense Forces.
Currently, Starlink is operational in Ukraine. However, if Musk decides to block them completely, Ukraine and its partners should start looking for alternative ways to ensure communication among the troops.
Such searches are already underway. In particular, it has recently become known that the Swedish company Satcube has decided to provide Ukraine with satellite Internet terminals that can be used in the de-occupied territories where mobile and land-based networks do not work.
Satcube uses the satellite network of the American company Intelsat, which has placed an order for the supply of terminals worth about SEK 70 million (EUR 5.97 million). The cost of the terminals will be paid for by Germany, which will hand them over.
Earlier, it was reported that Musk disabled Starlink terminals, thwarting the Defense Forces' attack on the Russian Black Sea Fleet. This led to the fact that Ukrainian underwater drones packed with explosives "lost communication and washed ashore without causing any damage", approaching the Russian fleet.
The billionaire explained his decision first by saying that he "did not want to be an accomplice in a major war." He also repeatedly mentioned the possibility of a nuclear war after US sanctions against Russia and the occupied Crimea.
After the scandal, Musk handed over control of part of Starlink to the Pentagon, and the US Senate demanded an investigation into manipulating access to satellite Internet in Ukraine by the billionaire.
At the same time, Starlink was also disrupted on the night of September 13, when the Ukrainian Armed Forces attacked a shipyard in temporarily occupied Sevastopol.
Only verified information on Telegram Obozrevatel and Viber. Do not fall for fakes!