"Chose a small drone": Alexander Lukashenko tried to explain why a drone that landed on a reconnaissance plane in Machulishchy airbase was not noticed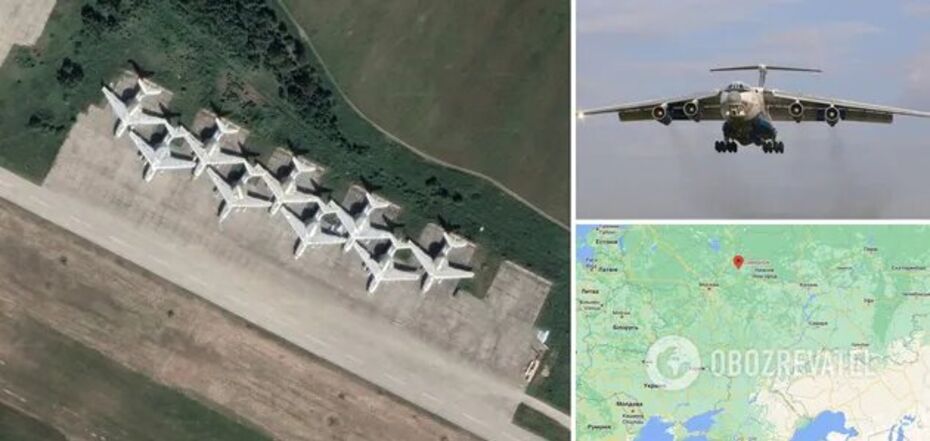 Attack on the Machulishchy airbase in Belarus
Self-proclaimed President of Belarus Alexander Lukashenko has spoken out about the drone that flew into the Machulishchy airbase and boarded a Russian reconnaissance plane. Earlier, a video of the drone's "raids" was posted online.
The dictator assures that the reason for the unimpeded flight of the drone to the guarded military airbase was its small size. A large drone, Lukashenka said, whose comments were disseminated by Belarusian state media, "would certainly have been tracked."
The dictator said this while reporting on the detention of a "saboteur" allegedly involved in the attacks on Machulishchy.
"I won't go into details about how the instruments of crime, these drones, were transferred. They chose a small drone. Because if they had used a large one, our surveillance systems would have tracked it, of course. These two drones were used in Ukraine, this person and others who helped him were trained. We will tell you about this later," Lukashenka said.
According to Lukashenko, Belarusian security forces allegedly detained a "saboteur" who landed a drone on a Russian A-50 aircraft in Machulishchy. He, the dictator claims, "was recruited by the Security Service of Ukraine back in 2014."
As a reminder, on February 26, it became known about an attack on the Machulishchy airbase in Belarus. As a result of two explosions, a Russian A-50 reconnaissance aircraft was damaged, Belarusian partisans wrote.
After the "cotton" ("bavovna") in Machulishchy, Lukashenko held a meeting with the security forces and announced the events of an "internal nature."
Later, ByPol revealed the details of the "demilitarization" of the Russian A-50 radar aircraft. It was attacked by a group of drones. In response, Belarusian propagandists tried to deny the damage: they filmed a video at the site of the "cotton" in Machulishchy to show that the Russian A-50 was fine.
However, the bravura statements of the Belarusian propagandists are contradicted by the fact that the A-50 reconnaissance aircraft is still undergoing repairs in Taganrog, Russia, after the recent "pop" in Machulishchy.
Meanwhile, Belarusian security sorces were intensively searching for those involved in the attack. As of March 5, at least 10 detainees were known to have been arrested.
On March 7, Lukashenko announced the detention of a "terrorist" of the Ukrainian intelligence services in Belarus, who is to be blamed for the attack on the airbase.
Only verified information on our Obozrevatel Telegram channel and Viber. Do not fall for fakes!