Trending:
Biden to ask Congress for "unprecedented aid" to Ukraine and Israel, saying it is "smart investment in the future"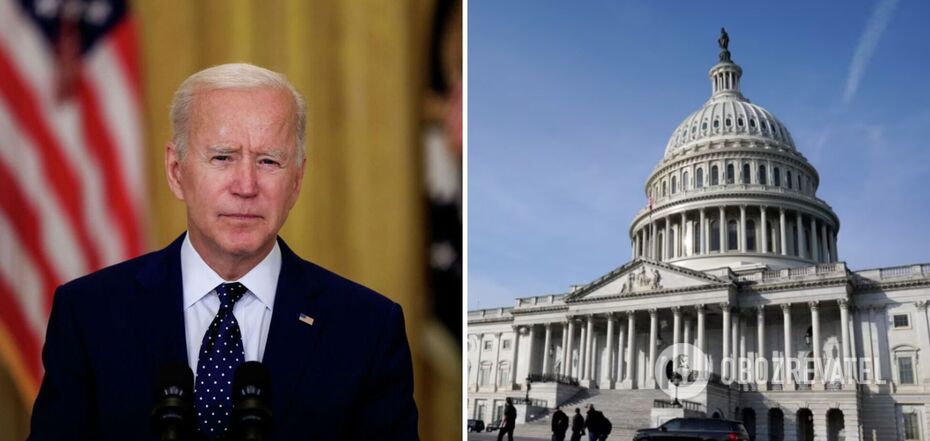 Biden announces aid package for Ukraine and Israel
U.S. President Joe Biden said that on Friday, October 20, he will send an "urgent budget request" to Congress to help support Israel and Ukraine. He called the new aid to the two countries unprecedented.
During his address to the American people, the US leader said that he considers assistance to Ukraine, which is fighting the Russian invasion, and Israel, which is at war with Hamas, a smart investment in the future.
Biden clarified that on Friday he would send an "urgent budget request" to Congress to "fund America's national security needs to support our critical partners, including Israel and Ukraine."
"This is a smart investment that will pay dividends for American security for generations to come. Help us keep American troops safe. Help us build a safer, more peaceful, and more prosperous world for our children and grandchildren," the politician said.
The US President did not disclose the details of the upcoming budget request, but according to Reuters, it will include $60 billion for Ukraine and $14 billion for Israel.
Earlier, Voice of America wrote that Biden plans to order the White House to send a request to Congress worth about $100 billion. It will include defense assistance to Ukraine, Israel, and Taiwan, as well as funding for efforts to strengthen security on the US border with Mexico.
At the same time, it is unknown whether this request will be successful.
"Not everyone on Capitol Hill supports combining US aid to Ukraine and Israel. For example, nine Republican senators in a joint letter to Senate leaders called for any additional U.S. aid to Israel and Ukraine to be voted on separately," the media outlet writes.
The authors of the letter argue that combining the legislation into a joint aid package could create political complications and hinder the support that war-torn Israel needs.
"We urge you to separate attempts to provide military assistance to Israel from additional funds for Ukraine or other issues," The Post quoted the senators' letter, addressed to Senate Majority Leader Democrat Chuck Schumer and Minority Leader Republican Mitch McConnell, as saying.
In addition, Senators Cynthia Lummis, J.D. Vance, Josh Hawley, Marsha Blackburn, Mike Brown, Mike Lee, Rick Scott and Ron Johnson called for "separating attempts to provide military assistance to Israel from providing additional funds to Ukraine or other matters."
Meanwhile, some analysts agree that the conflicts in Ukraine and Israel are two different events that deserve two different responses.
"Israel is a democratic, historic partner of the United States and a key ally in the Middle East, while Ukraine is still reeling from Soviet-era corruption and is not a NATO partner. In addition, Israel has wealthy neighbors, but they are not going to help Israel's war effort, and help is unlikely to come from any source other than the United States. This is not the case with Ukraine, whose wealthy EU neighbors - particularly Germany and France - could provide much more assistance," The Hill analyzes.
In the case of Israel, U.S. assistance will be exclusively military, provided with clear end goals, which areto defeat terrorists, weaken Iran's influence in the region, and rescue hostages, including American citizens.
However, in the case of Ukraine, Congress has approved funding for $113 billion in aid, most of which is economic assistance. The authors of the article also point out that the Biden administration has not yet formulated a clearly defined strategy on how to end the war in Ukraine.
In addition, some congressmen expect more clarity on plans for Ukraine.
"In the coming days, the Senate will have to take decisive action to maximize support for Israel's self-defense, prepare Ukraine for victory as it defines it, and help Taiwan deter growing threats," Senate Republican Leader Mitch McConnell said in his address to the Senate.
At the same time, it is not known how quickly Congress will be able to pass such a bill as legislative activity in the House of Representatives has been stalled for more than two weeks due to the lack of a permanent speaker.
As OBOZ.UA reported earlier, The Telegraph wrote that Biden plans to request the largest financial aid package for Ukraine from Congress. It is expected to amount to a record $100 billion.
Only verified information is available on OBOZ.UA Telegram and Viber. Do not fall for fakes!