Trending:
ATACMS missiles and the Crimean Bridge: General explains the condition of the strike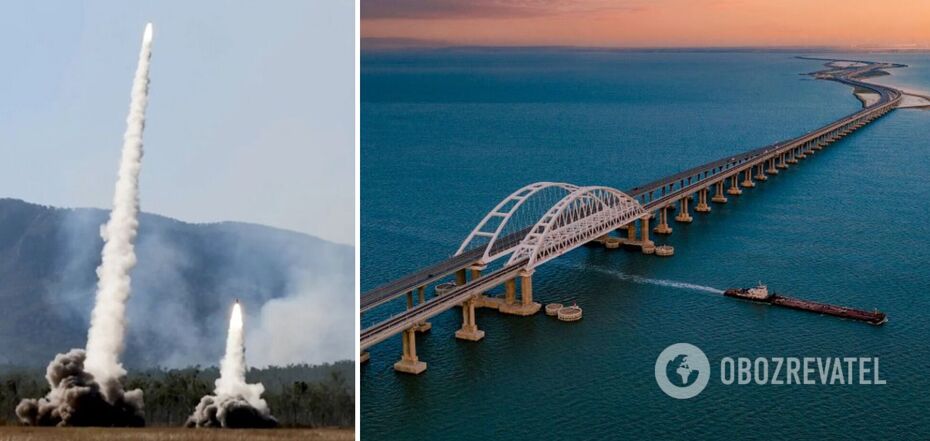 General names conditions for attack on Crimean bridge
The Crimean bridge is an unattainable target for ATACMS missiles, the first batch of which Ukraine received, because their range is 165 kilometers. At the same time, new batches may include missiles with a range of 300 kilometers, which will make it possible to destroy this facility, as well as the base of the Black Sea Fleet of the occupying country in Crimea.
The best time to strike will be when the Ukrainian Defense Forces come close to the occupied peninsula and launch a large-scale operation. This was stated in an exclusive interview with OBOZ.UA by Mykola Malomuzh, the head of the Foreign Intelligence Service of Ukraine in 2005-2010, Army General.
"So far, we have not been supplied with the longest-range ATACMS, up to 165 kilometers. Therefore, targets can only be considered within this radius. The Crimean bridge is not yet within the range of these missiles, but we already have other means. These are Storm Shadow, Scalp and our missiles, surface and underwater drones and other means of special services. We have 5-6 types of suppression of the Crimean bridge," he explained.
At the same time, the general emphasized that all these means would be needed "when we enter Crimea." One of the goals will be to destroy the Black Sea Fleet. In this context, he noted that already now, due to the increased capabilities of the Ukrainian army, the warships of the occupying country are forced to relocate to the safest places.
Speaking about the defense of the Crimean bridge, Malomuzh stated that it is not powerful and often fails to work. In case of complex attacks with ATACMS and other means, "it will not work at all."
"The bridge will be out of commission for a long time or simply destroyed. So will the Black Sea Fleet, which will come under direct attack. To do this, we need ATACMS missiles with a range of at least 300 kilometers," the general summarized.
As OBOZ.UA previously reported, Ukraine has received the first batch of 12 ATACMS missiles carrying cluster munitions with a short range of 165 kilometers. They have already been used in successful attacks on Russian-controlled airfields in Berdiansk and Luhansk.