Trending:
"All volunteers here": DIU demonstrates work of "Artan" special unit in Bakhmut and Enerhodar. Video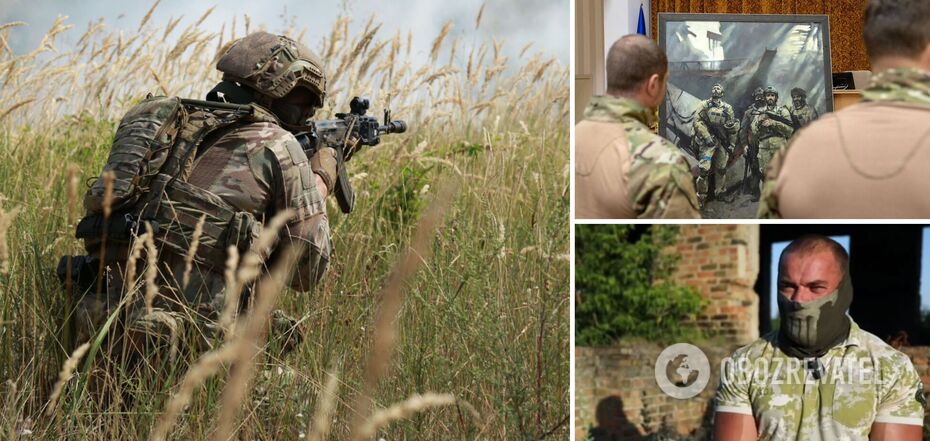 The DIU told about the Artan special unit
The Artan special unit of the Defence Intelligence of Ukraine is formed exclusively of highly motivated volunteers with universal training. They conducted a number of brilliant operations in various hotspots of the Russian-Ukrainian war.
The platoon commander of the Artan special forces unit, nicknamed 'Favorit', spoke about some of the operations, including those in Bakhmut and Enerhodar, in an interview. It was published on the DIU's Telegram channel.
According to "Favorit", the DIU's Artan special unit is formed exclusively of volunteers who are willing and able to conduct effective operations.
"We do not have a single person who came after being called up. That is, all the volunteers who initially came with a great desire to learn how to fight, and later - to fight and show results. I am proud to say that our unit is showing results," said the platoon leader.
"Favorit" noted that Artan is a special unit with universal warriors. As early as the training stage, each of them masters different types of weapons, honing their skills in using them. This is extremely important given the specifics of the Special Forces' work.
"We are trying to get to the point where every soldier should be able to do everything. If he encounters some kind of weapon on the battlefield, he must be able to use it," the soldier said.
The soldiers of the Artan special forces unit have fought in combat operations in Bakhmut and Enerhodar. There, the Special Forces got a clear idea of the enemy Ukrainians have to fight and how Russia is waging war.
"The enemy does not spare human resources. In Bakhmut, they used the following tactics: they had poorly trained people whom they let go forward. Usually these were people from prisons, detention centres, etc. They were allowed to go forward to identify our positions. After that, the "special forces" would come," said a soldier of the Defence Intelligence of Ukraine.
"Favorit" also showed footage of prisoners of war captured by the Russian occupiers. He stressed that no matter what is going on in the hearts of Ukrainian soldiers, they clearly and strictly comply with the requirements of the Geneva Convention on prisoners of war.
"We treat prisoners well: we never torture them, we do nothing like that, because we understand that each of us can be captured. That's why we treat prisoners with respect, regardless of who they are," the platoon commander said.
In addition, each soldier remembers that by saving the life of a captured Russian occupier, he gives his fellow soldiers a chance to return from enemy captivity.
Earlier, the Defence Intelligence of Ukraine described what is happening in the Russian army. According to Ukraine's military intelligence, the aggressor state has extended the conscription age in order to recruit as many cannon fodder as possible.
The situation with mercenaries from the Wagner PMC after the failed armed rebellion is also interesting. Currently, the Russian army command is trying not to concentrate them in one unit because of distrust. They are being intensively checked for "loyalty" because of fears that they continue to cooperate with the PMC command.
Those who have proven their loyalty are mostly sent to work with prisoners, who are still being recruited by the Russian Federation to participate in the war.
Only verified information is available on our Obozrevatel Telegram channel, Threads and Viber. Don't fall for fakes!