Trending:
AFU offensive is unique: Major Hetman explained an important nuance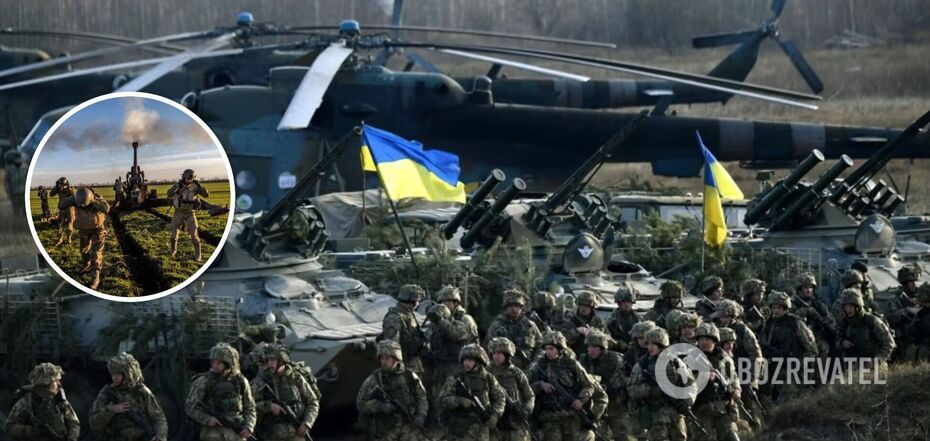 The AFU is conducting an offensive in unique conditions
The Ukrainian Defense Forces are conducting successful offensive actions in conditions where they are inferior to the Russian occupation army in terms of numbers and endowment. According to military science, this is impossible, so we are talking about a unique situation.
This opinion was expressed by a veteran of the Russian-Ukrainian war and a major of the reserve of the AFU Oleksiy Hetman in an exclusive interview with OBOZREVATEL. The offensive is taking place as fast as possible, he emphasized.
"Having less manpower, less equipment, artillery systems, shells, having less of everything than the enemy has, we are still advancing and at the same time incurring losses dozens of times less than the enemy does," the veteran said.
Hetman added that hardly any other army in the world would be capable of this. "I am not sure that any army in the world would be able to take offensive actions without air supremacy," he said and emphasized that the idea about a "slow" offensive is a Kremlin narrative. "They say we are not advancing that fast to convince our partners that our country is not worth helping," he said.
According to Hetman, the offensive is taking place in three directions: Berdiansk, Melitopol and Volnovakha.
"Only our General Staff knows where the main strike will be. But the fundamental point is that the Russians are unable to hold this entire section of the front if there is an offensive in three directions. There will definitely be a breakthrough of the enemy's defense line on one of them," he predicted.
Read the full version of the interview with Oleksiy Hetman on OBOZREVATEL soon.
As OBOZREVATEL wrote, according to the Deputy Minister of Defense of Ukraine Anna Maliar, the Ukrainian army is conducting an offensive operation and has success in some parts of the front. At the same time, Ukrainian defenders are holding back the offensive of Russian troops in the Kupiansk and Lymans directions.