Trending:
AFU helicopters will be equipped with an AMPS anti-missile system: what is known about it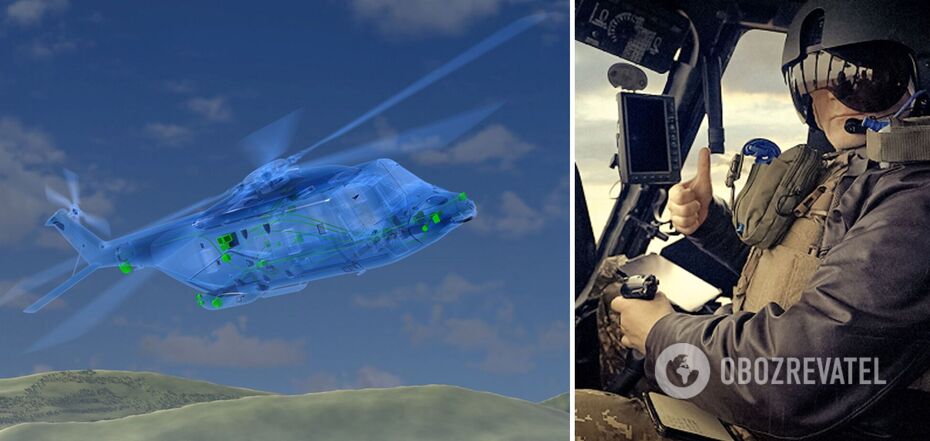 German manufacturer to equip Ukrainian helicopters with protection systems
Ukrainian military helicopters will be equipped with the most advanced German AMPS airborne protection system. It includes 16 sensor-based detection and self-defense technologies and will protect crews from a wide range of threats, including missiles.
We are talking about a contract worth several tens of millions of dollars. The details were reported on the website of the AMPS manufacturer, the German company HENSOLDT.
According to the report, the order to equip Ukrainian military helicopters with the most modern sensor-based detection and self-defense technologies includes 16 sensor-based AMPS (Airborne Missile Defense System) solutions. The cost of the order will amount to several tens of millions of dollars.
The company stressed: these supplies will provide the Ukrainian Armed Forces with modern equipment, which is extremely important in the conditions of modern warfare.
LOM PRAHA, a Czech company, will integrate the systems into Ukrainian helicopters.
"With the delivery of AMPS we provide increase of defense capability of Ukrainian helicopters. By integrating with this platform for the first time, we are protecting crews from a wide range of threats, especially surface-to-air and air-to-air missiles," stressed Managing Director of HENSOLDT Optronics GmbH, Tanja Altmann.
The AMPS Airborne Missile Defense System is a flexible, self-contained self-defense system for helicopters and aircraft. Its modular design allows the system to be easily configured to meet specific operational requirements and for different mission profiles.
"Parts of the AMPS sensor solution include a missile launch detection sensor (MILDS), an advanced control and reflection unit (ACDU) and an active confirmation system (MACS) that determines the range and speed of detected missiles and eliminates erroneous alarms. Existing countermeasure delivery systems (CMDS) on helicopters can continue to operate with the current AMPS configuration," the company said.
They also noted that the most frequent loss of helicopters in combat zones in recent times has been due to the use of infrared surface-to-air missiles by the enemy. In addition, the use of laser and radar threats is becoming increasingly common in combat areas.
"To reliably detect these threats, AMPS can be equipped with missile, laser and radar warning systems to provide the best possible protection with rapid detection. HENSOLDT already protects more than 2,000 different flying platforms with AMPS," said the system developers.
We recall that on June 21, it became known that Germany had transferred a new package of military assistance to Ukraine.
Among the weapons provided were two MAN HX81 tank tractors and trailers, a thousand pieces of 155mm artillery ammunition, six border patrol vehicles, and an unspecified number of 155mm Vulcano high-precision guided munitions.
In addition, Berlin plans to provide Ukraine with Patriot air defense missiles. The government announcement did not specify the number of missiles, but the country's Defense Minister Boris Pistorius had previously said that Germany would provide Ukraine with Patriot missiles, the Ukrainian army should receive them "immediately."
Only verified information on our Telegram channel Obozrevatel and Viber . Do not be fooled by fakes!