Trending:
A volunteer from Finland died fighting for Ukraine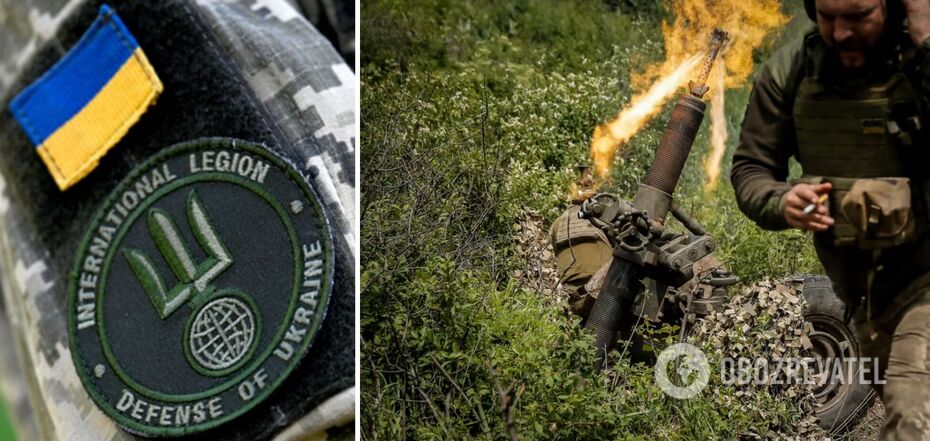 The identity of the deceased 29-year-old volunteer has not yet been disclosed
A volunteer from Finland was killed fighting for Ukraine. The 29-year-old soldier's death was confirmed by Finnish volunteers, and his relatives were also notified of his death.
The body of the soldier has not yet been found, so he is officially missing. This is reported by the Finnish edition of Yle.
The newspaper wrote that a Finnish volunteer was killed in action for Ukraine last weekend (June 10 or 11). Finnish volunteer Tina Soini, who leads a group of military medics working in Ukraine, told journalists.
The Nordic Combat Medics group, which Soini heads, also delivers medical and humanitarian aid to the front lines and evacuates people. Finnish volunteers are also involved in its activities. The soldier who fell in action was one of them: he not only fought, but also provided medical aid at the front.
Another Finnish newspaper Helsingin Sanomat reports that the Finnish soldier had been in the Bakhmut military medical brigade during the fiercest battles. The man, who will never turn 30, arrived in Ukraine shortly after Russia launched a full-scale invasion of our country - and all the while helped repel the aggression.
The soldier, whose name was not disclosed, was one of the Finnish citizens who fought against Russia in Ukraine the longest and the first volunteer from that country to die.
According to Yle, the warrior's relatives have already been informed of his death and allowed to tell Tina Soini about it.
At the same time, the body of the hero has still not been found, so he continues to be officially listed as missing.
Information about the soldier's death was later confirmed by the Ministry of Foreign Affairs of Finland.
According to the Finnish media, as of autumn 2022, at least 50 volunteers from Finland fought on the side of Ukraine.
As a reminder, in late May it became known that a Belarusian volunteer and founder of the White Legion, Miroslav Lazovsky, died in the battles near Bakhmut. After the 2020 protests, he moved to Ukraine. With the beginning of the full-scale Russian aggression, he joined the Belarusian volunteers, but he did not advertise his participation in combat operations.
And in April, American volunteer Cooper Andrews died in Bakhmut. The deceased warrior was a former U.S. Marine and leftist organizer. He was 26 years old.
At about the same time it became known that an Irish volunteer, Finbar Kefferkey, had been killed in action near Bakhmut. He is remembered as a man of "clear convictions."
Only verified information in our Telegram channel Obozrevatel and in Viber. Do not be fooled by fakes!