Trending:
A mysterious silhouette was seen in the footage of the occupants' ammunition depot explosion in Makiivka: the network exploded with memes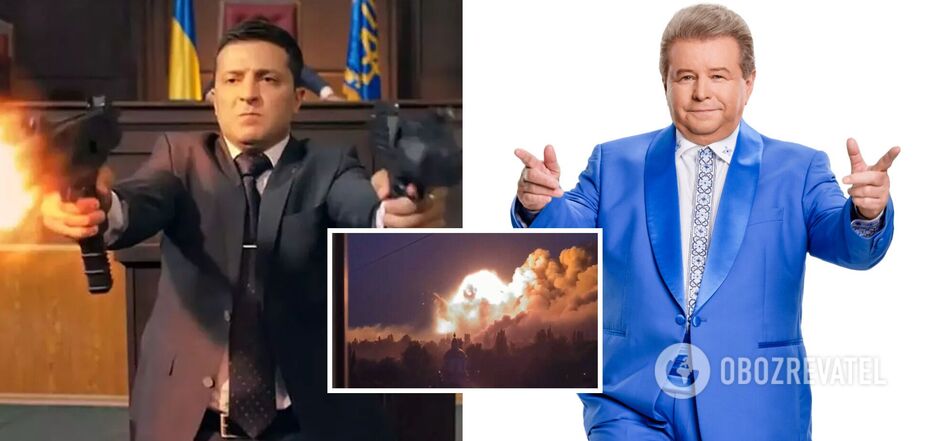 The network was flooded with memes about the destruction of the Russian BC warehouse in temporarily occupied Makeyevka
The day before, on July 4, the Ukrainian Defense Forces struck a large ammunition depot in temporarily occupied Makiivka, causing a powerful explosion and prolonged detonation. In one of the videos, attentive network users noticed a visual illusion at the epicenter of the explosion that resembled the outline of a human body.
That's when the network exploded with memes. Ukrainians were racing to "guess" whose "silhouettes" were visible in the video.
In a video taken in Makiivka on the evening of July 4, when an enemy ammunition depot was hit, an outline of a human body was seen.
Ukrainians are relentlessly generating memes in an attempt to "guess" whose "silhouette" might appear there.
Versions are astonishingly diverse. Someone saw in the flames the symbol of Brazil, the statue of Christ the Savior in Rio de Janeiro. Someone suggested that Christ "visited" the place of the explosion. Some imagined the Reich Chancellor of Nazi Germany, Adolf Hitler, already waiting in hell for his ideological follower, Russian President Vladimir Putin.
Ukrainians also did not miss the opportunity to joke on "sharply political topics": they "spotted" the fifth president of Ukraine Petro Poroshenko, the sixth head of state Volodymyr Zelensky as the main character of the TV series "Servant of the People" Holoborodko and even the eternally "young eagle", rector of KNUKiM Mykhailo Poplavsky in the fire.
However, almost all commentators agree: no matter whose silhouette appeared in the epicenter of the explosion in Makiivka, it certainly does not bode well for the Russian invaders.
We recall that the day before it became known that a large ammunition depot in occupied Makiivka was burning and detonating powerfully after the strike.
Russian propagandists and occupiers tried to convince that the hit was on the building of the city hospital, showing the building with broken windows. However, a video of the powerful explosion and the prolonged spectacular detonation of ammunition on it subsequently appeared on the Internet, which refuted the invaders' lies.
Only verified information on our Telegram channel Obozrevatel and on Viber. Don't be fooled by fakes!