Trending:
The son of ethnic Russians who remained loyal to Ukraine: known about the pilot Sergiy Prokazin, who crashed in Zhytomyr region. Photo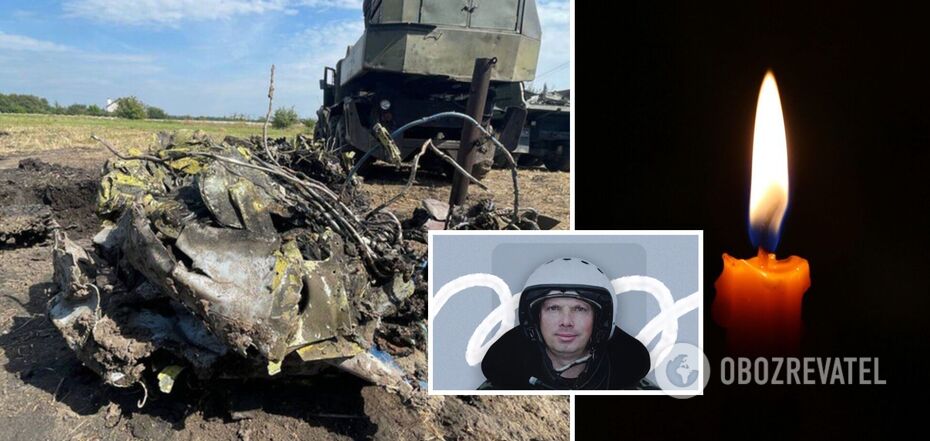 The death of Sergiy Prokazin
Military pilot Sergiy Prokazin, who crashed in Zhytomyr region on August 25 with two comrades-in-arms, will remain a model of diligence and courage. From childhood he dreamed of following in the footsteps of his father, who was also a pilot, and supported his son in his determination in every possible way.
His relatives told journalists of Gromadske. His parents are ethnic Russians, but Sergiy's father served as a fighter pilot in Mirgorod, Poltava region, after the divorce his wife together with two brothers Sergei went to the historical homeland.
"But Sergiy had already studied here, and then there was no thought of moving to Russia after graduating from the military institute. He had been in Ukraine since the sixth grade, his homeland was already here, he stayed with his father. He tried to speak Ukrainian too, but he did it funny," laughs Andrei, a childhood friend of the pilot.
According to him, Prokazin's mother was a kind and decent woman, who taught Russian language and literature at school. But after 2014, she believed in the propaganda of federal channels, and with great shock came to Ukraine to see her granddaughter, convinced that the streets were literally teeming with neo-Nazis.
"I can't imagine that he is gone. Because Sergiy is life itself: bright and light. In love with the sky. That's how he will always be for me. It's hard that he won't be able to raise the son he's long dreamed of. Too everything that happened hurts," the woman said with tears when she received a call from Ukrainian media in St. Petersburg.
As reported by OBOZREVATEL, during the collision of L-39 combat trainer aircraft over Zhytomyr купшщт three pilots were killed, among whom was Andriy Pilshchikov with the call sign "Juice".
SBI investigators are now looking into the causes of the crash. So far, they are considering three main versions: violation of flight rules or preparation for them, technical malfunction of the airplanes, and pilot error.
On the day of young Juice's death, his girlfriend published the last joint photo. On it, the loving couple lies in the summer grass and looks absolutely happy.
Only verified information from us in Telegram-channel Obozrevateland Viber. Do not fall for fakes!