Trending:
The new week will start with a magnetic storm: how to protect yourself from a weather storm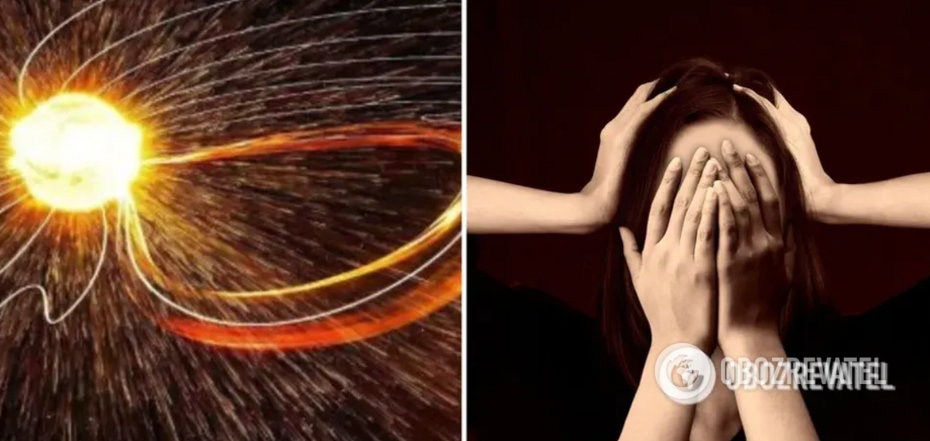 Next week will begin with another magnetic storm. On the 11th, a weak storm with a magnitude of 4 is expected.
The weather website Meteoagent reports this. Weather-sensitive people may feel sick, but there are ways to improve their condition during magnetic storms.
Magnetic storms are geophysical phenomena that occur due to the interaction of the solar wind with the Earth's magnetic field. During a magnetic storm, there can be a significant disturbance in the magnetic field, which can lead to disruptions in electrical power systems, satellite and radio communication systems.
In addition to technical problems, magnetic storms can have a negative impact on human health, causing headaches, fatigue, insomnia, and other unpleasant feelings. Therefore, it is important to monitor magnetic storm forecasts and take precautions if magnetic storms intensify.
Magnetic Storms Forecast for April 2023
There is a magnetic storm of magnitude 4from April 10 to April 11.
Then on April 16 and 17, the third storm of the month is also expected to be magnitude 4.
And April 20 and 21 are predicted to be the strongest magnetic storm of the last month with a magnitude of up to 6.
How to make yourself feel better on the days of a magnetic storm
Magnetic storms can have negative effects on the human body. Some people may feel unwell during such events, and symptoms may vary depending on individual body characteristics.
To improve health and reduce the negative effects of magnetic storms, the following are recommended:
Increase fluid intake, including herbal and green tea;
Avoid coffee, alcohol, cigarettes and hookahs;
Reduce your intake of fried, spicy and fatty foods, and don't forget to eat foods high in fiber;
Increase physical activity, such as exercising or taking walks;
Air out your room regularly and spend more time outdoors;
Minimize stress in your life;
Start a hardening routine.
Stick to these recommendations on dangerous days, and the storms will pass unnoticed for you.
Previously OBOZREVATEL wrote about what magnetic storms are and how they occur. Read more in our article.
Only verified information in our Telegram channelsObozrevatel and Viber. Do not be fooled by fakes!