Trending:
"The myth has been destroyed": Budanov explains how Prigozhin's 'rebellion' hit Russia and predicts whether Wagner PMC will fight in Ukraine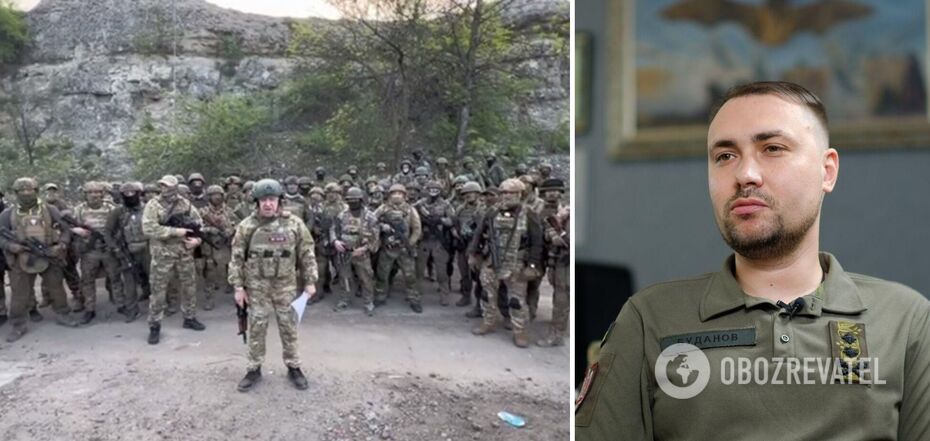 We have compromised the Russian leadership
The head of the Defence Intelligence of Ukraine, Kyrylo Budanov, commented on the mutiny of the leader of the Wagner PMC, Yevhen Prygozhyn. According to him, because of the "uprising" against the Russian leadership, mercenaries will no longer fight in Ukraine.
He said this in a commentary to a Ukrainian publication. Budanov noted that the Wagnerites had destroyed the myth of the Russian regime's steadfastness.
"We have compromised the Russian leadership. The myth of the Russian regime's steadfastness has been destroyed once again. The Russian Aerospace Forces have been damaged. Moreover, Wagner's PMC will no longer take part in hostilities on the territory of Ukraine. And this is the most effective unit of the Russian Federation, which knew how to succeed at any cost," he said.
As a reminder, the leader of the private military company Wagner, Yevgeny Prigozhin, remains under investigation in Russia. A case of mutiny was opened against the war criminal. It is noteworthy that the citizens of the terrorist country of Russia did not like this turn of events and began to accuse the Kremlin of lying.
As OBOZREVATEL previously reported:
- On 24 June, Prigozhin's Wagner PMC 'captured' Rostov, passed through the Voronezh region and reached Yelets in the Lipetsk region. There, the "march on Moscow" was stopped: Prigozhin announced the return of the mercenaries to the "field camps", allegedly because of their unwillingness to "shed Russian blood". The convoys turned back, and late in the evening, the Wagnerites turned their military equipment around and left Rostov.
- Within a day, Wagner destroyed an aircraft and 6 helicopters with crews. In total, at least 13 pilots were killed. In addition, there were ten Russian servicemen in the downed aircraft.
- Russian presidential spokesman Dmitry Peskov said that agreements had been reached with the mercenaries under which the criminal case against Prigozhin would be closed and he would leave for Belarus. Later, Russian media reported that the case against Prigozhin had not been closed.
- Prigozhin himself said that he was satisfied with his 'march', although he did not achieve the goals he had stated. "It's okay, everyone was cheered up," he said.