Trending:
No need for Viagra: scientists have discovered a hormone that makes you think about sex and improves libido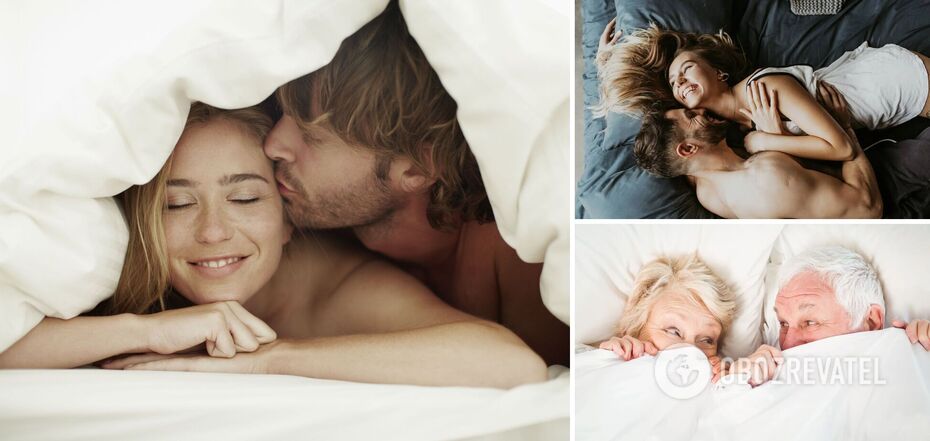 Modern life hurts libido, but it looks like it can be fixed
Stress, a sedentary lifestyle, constant overwork - the modern world is not conducive to sexual health. Scientists have been looking for effective drugs to increase libido for many years and have made some progress, but a new development could make a real breakthrough. We are talking about the hormone kisspeptin, which can enhance a person's response to sexual stimuli.
The existence of this hormone was known before, but only now has it been tested in humans. Kisspeptin is a natural hormone that stimulates the release of other reproductive hormones in the body. The results of the study were published in JAMA Network Open.
This time, to test its effect, scientists gathered a group of 32 women aged 19 to 48 and 32 men aged 21 to 52. All of them suffered from hypoactive sexual desire disorder, or simply put, had a reduced libido. Before the clinical trials began, they all underwent brain MRI scans, blood tests and behavioural tests.
It turned out that the administration of kisspeptin improved the processing of sexual stimuli in the brain of all participants. This applied to both men and women. The substance also had a positive effect on their libido levels. The researchers found that men who were injected with kisspeptin had a 56% improvement in erection. At the same time, the hormone did not cause any side effects in the subjects.
According to the study's co-author, Dr Alexander Komninos, people with low libido, regardless of gender, tend to control their behaviour during sex too much. And this suppresses their sex drive. "Kisspeptin restores the normal balance, so self-control is reduced," the scientist said.
According to doctors, 10% of women and 8% of men worldwide suffer from low libido. This can have a negative impact on a person's mental state and have social consequences. There are still no effective and proven treatments for this problem. Thus, medications for women often have limited effect and have many serious side effects. The situation is even more complicated for men. The famous Viagra treats erectile dysfunction rather than decreased libido by improving blood flow to the penis.
Erectile dysfunction is one of the most common causes of decreased libido. This condition can also be caused by psychological problems such as relationship difficulties or stress, or physical problems such as diabetes, heart or thyroid disease, and cancer. Women can experience it due to fatigue after having a baby or due to a drop in hormone levels during menopause.
Certain medications, such as oral contraceptives or antidepressants, as well as alcohol, can have a negative impact on libido. Scientists plan to continue studying the effects of kisspeptin to solve the problem of reduced sexual desire in the future.
Earlier, OBOZREVATEL talked about a vitamin whose deficiency can destroy sex life.
Subscribe to OBOZREVATEL's Telegram and Viber channels to keep up with the latest news.