Trending:
Enerhoatom adressed the threats concerning water leak incident at ZNPP and unit 4 being put into "cold shutdown"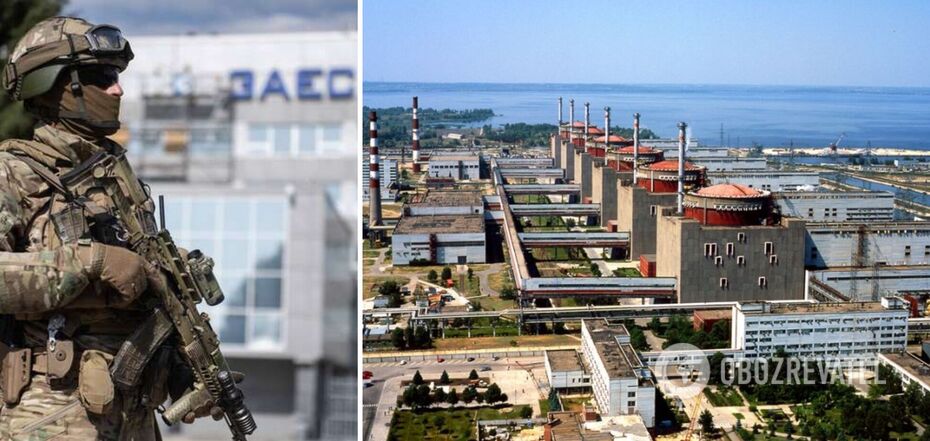 There was an emergency at Zaporizhzhia NPP
The fourth power unit had an incident with water leakage from the first to the second circuit due to the criminal actions of the occupants at the Zaporizhzhia nuclear power plant. Therefore, the Russian invaders decided to put the power unit from "hot" into "cold shutdown".
At the same time, the occupants want the sixth power unit of ZNPP to be in the state of "hot shutdown", which is another violation of the license conditions and requirements of Enerhoatom. The press service of the national nuclear power generating company reported this on the morning of August 11 in Telegram.
The water leakage incident occurred as a result of the Russian occupants ignoring the rules of equipment operation, as they ordered to leave the fourth power unit "hot".
There was no radiological release into the environment during the incident.
"It occurred due to the violation of the integrity of the third steam generator located in the sealed shell of the unit. Consequently, the occupation management began to put the fourth power unit of ZNPP into "cold shutdown" mode, Enerhoatom said.
The invaders will do this within three days.
President of Enerhoatom Petro Kotin emphasized that incompetent illegitimate "management" of the plant from Rosatom is consistently putting ZNPP units out of operation.
"This crime is made with deliberate damage to the equipment of the fourth power unit, which led to the violation of the integrity of three of the five existing physical barriers to the spread of radiation. Leakage of potentially radioactive water of the first circuit beyond the established limits and damage to expensive equipment of the first circuit will be investigated," he said.
Kotin is confident that all those who continue to follow Rosatom's criminal orders and bring the plant's equipment to a critical state will be held accountable after the de-occupation of our territory.
Enerhoatom's president also said that the 750 kV high-voltage communication line has been repaired. ZNPP was connected to the main power line on August 10 at 19:02.
As OBOZREVATEL wrote:
- The Russian-occupied Zaporizhzhia nuclear power plant lost power through the main 750 kV external power line on the night of August 10. The only available 330 kV backup line had to be temporarily used.
- Polish President Andrzej Duda is convinced that the probability of an accident at the ZNPP is higher than the probability of Russia using nuclear weapons against Ukraine.
Only verified information from us in Telegram channel Obozrevatel and in Viber. Do not fall for fakes!