Trending:
Despite Google's objections, Russian propaganda hits Discover on Android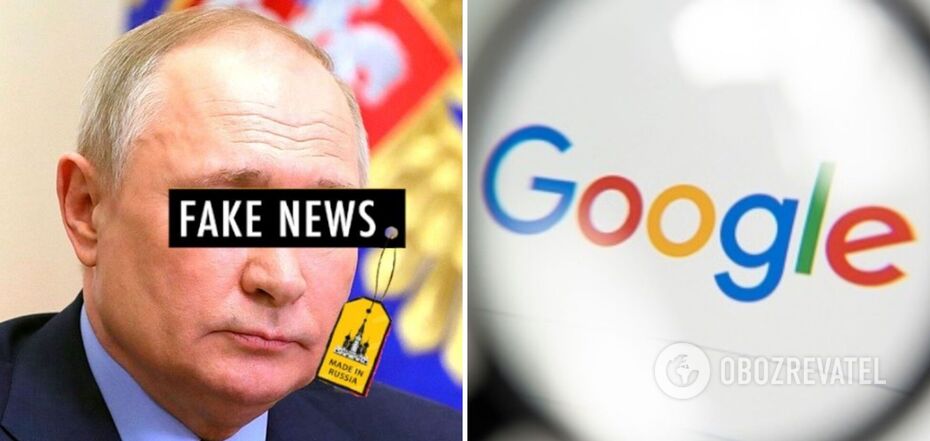 In 2022, Google interrupted 1950 cases of Russian IO activity on its platforms
Russian propaganda, despite Google's denials, is found in Discover on Android. Information from the Kremlin is displayed as a content feed in the Chrome browser.
This was reported by Bloomberg. Google said that it had made a lot of efforts to deprive Vladimir Putin's government of the opportunity to use its services to spread disinformation after Russia's invasion of Ukraine in 2022.
"On October 6, a link about a 'quiet, great victory' of the Russian air force with an image of Sukhoi fighter jets flying in formation over the Kremlin led to the website of Tsargrad TV, a channel notorious for its far-right content. Once there, readers will find blatant lies and disinformation, including an article blaming Ukraine for a recent Russian strike that killed 52 civilians in the Kharkiv region, as well as an article claiming that Ukrainian President Volodymyr Zelensky is recruiting fighters from the Islamic State," the article says.
It is noted that in September, Google received an average of more than 200,000 daily hits on Tsargrad TV. It is run by Kostyantin Malofeev, a Russian businessman and Kremlin ally who has been sanctioned by the United States and the European Union for his role in fomenting pro-Russian violence in Ukraine.
Other pro-Kremlin media publications, such as the Komsomolskaya Pravda, also appear on Discover regularly.
"Moscow has used the full spectrum of the MoD - from open, state-backed media to covert platforms and accounts - to shape public perceptions of the war," Google said in a report on September 26.
It added that Google interrupted 1,950 cases of Russian IO activity on its platforms in 2022.
Other actions included refusing to include Russian state-owned publishers, including RT, in its materials at the beginning of the war and stopping paying them for content.
As part of the Kremlin's wartime crackdown on the media, the government is now blocking Google News in Russia, although other Alphabet Inc. services, including YouTube and Google Search, continue to operate.
Android is used on more than 80% of mobile phones in Russia, along with Discover, which covers Putin's media publications regularly.
Although Discover is positioned as a search product, not a news product, the vast majority of its recommendations, which are visible whenever you open a Chrome window on a mobile device, are articles making a news feed. The service has about a billion monthly active users worldwide.
"This content comes from the open web but we strive to display content that demonstrates expertise, credibility, and reliability. We have strict rules that publishers must follow to appear on Discover," the company added.
As reported by OBOZ.UA, last year, the Russian representative office of Google, Google Russia (Google LLC), declared bankruptcy. The company filed such a statement with the Moscow Arbitration Court. The fact is that the Kremlin authorities are demanding that Google in Russia pay 7.2 billion rubles ($113.5 million) in fines.
Only verified information is available on OBOZ.UA Telegram and Viber. Do not fall for fakes!