Trending:
After a brief lull, a new magnetic storm will hit the Earth: what you need to know about the solar storm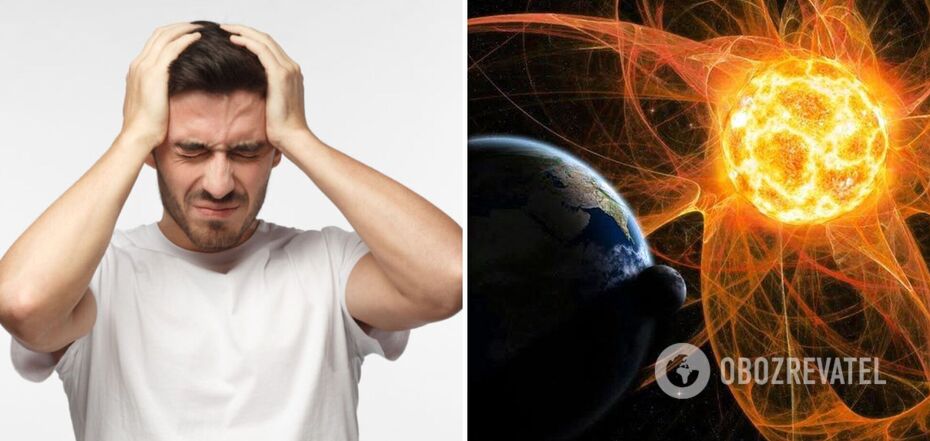 Magnetic storms in March will be of moderate weakness, and there will be an insignificant number of them. It is necessary to prepare for magnetic storms in advance, so as not to suffer from poor health.
This is reported by the publication "Vikna". Learn when there will be magnetic storms in March 2023 and how to protect your health.
What is a magnetic storm?
Magnetic storms are perturbations of the Earth's magnetic field that occur due to solar flares.
These fluctuations have a negative impact on the operation of communication systems and the health of humans and other living organisms. Even small increases in activity can affect health.
The impact of magnetic storms can be felt most strongly by weather-dependent people. Therefore, it is necessary to prepare for these phenomena in advance, so as not to suffer from poor health.
How do magnetic storms appear?
The Sun constantly exhibits electromagnetic activity, and sometimes it intensifies. Coronal holes, coronal mass ejections, and solar flares all cause large amounts of charged particles to enter the surrounding space.
They are picked up by the solar wind and carried at high speed by the Sun in all directions, including the direction of our planet.
The Earth is lucky: it has a strong magnetic field, which acts as a kind of dome that protects life on the planet from dangerous cosmic phenomena.
When charged particles moving from the Sun reach the Earth, they collide with this protective "shield": the magnetic field begins to perturb, change, and oscillate - these very processes are called magnetic storms.
In fact, magnetic storms are a consequence of the protective reaction of the Earth's magnetic field to external factors.
Calendar of magnetic storms in March
March 19 - a magnetic storm of moderate strength;
March 31 - another storm of average strength is expected, you need to monitor your well-being.
As reported by OBOZREVATEL, in February the Earth was covered by a magnetic storm. Experts have estimated its strength as powerful, we are talking about the rate G3. It was the strongest solar flare for almost a year - since April 2022.
Only verified information in our Telegram channels Obozrevatel and Viber. Don't be fooled by fakes!