Trending:
Zelensky: we have to show results on the battlefield before the NATO summit, but every kilometer is worth a life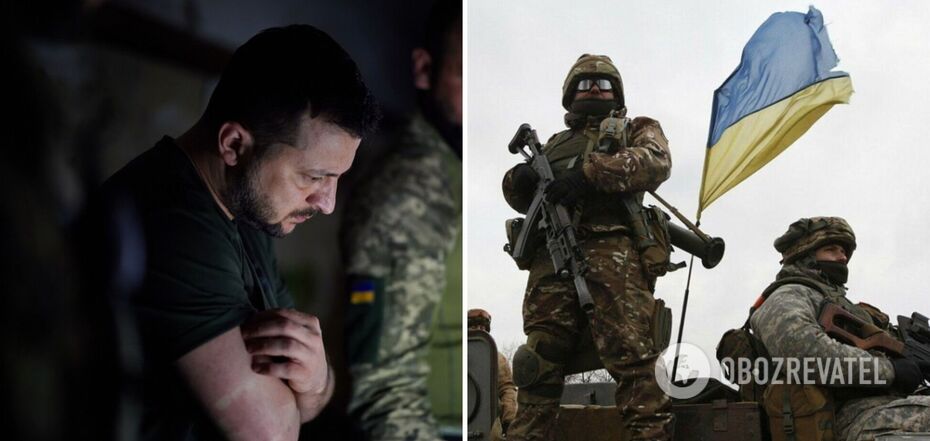 Zelenski said that Ukraine wants to show results on the battlefield before the NATO summit
President Volodymyr Zelensky said that before the NATO summit in Vilnius, which starts on July 11, Ukraine wants to show results on the battlefield. However, the price of each liberated kilometer of Ukrainian land is measured in the lives of our military.
Zelensky said this on Friday, June 30, in an interview with RTVE. He also explained that plans for the start of the AFU counteroffensive changed because of weather conditions.
"The heavy rains last for a long time, and it slows down some processes significantly," the guarantor noted.
He called on Western partners to continue supporting Ukraine with weapons. Zelensky recalled how the Defense Forces had already launched a counteroffensive last fall, seeking and achieving a certain result.
"We had certain things, but the artillery arrived late. We stopped because we couldn't advance. Advancing meant losing people, and we had no artillery," Zelensky said.
The president stressed that Ukraine is very cautious about this issue and does not want to lose its people, and quick advances are not always safe.
"If I am told that two months will pass and thousands of people will die, or three months will pass and fewer people will die, of course, I choose the second. I would even say four or five months and no loss of life is better. When choosing between time and people, people are the most important," summed up the head of state.
As OBOZREVATEL reported:
- The Ukrainian defense forces have taken the strategic initiative at the front. Ukrainian soldiers are now advancing in all directions.
- The commander-in-chief of the Armed Forces of Ukraine, Valery Zaluzhny, said that he was "annoyed" by complaints that the long-awaited counteroffensive of the AFU allegedly started slower than expected. He noted that despite the difficulties, the Ukrainian defenders are advancing every day.
- Zaluzhny added: in order to speed up the advance, military aid must be stepped up. In particular, Ukraine critically needs fighter jets.
Only verified information in our Telegram channel Obozrevatel and in Viber. Don't be fooled by fakes!