Trending:
"We can defeat the aggressor": EU ready to provide Ukraine with a million shells for artillery, - Zelensky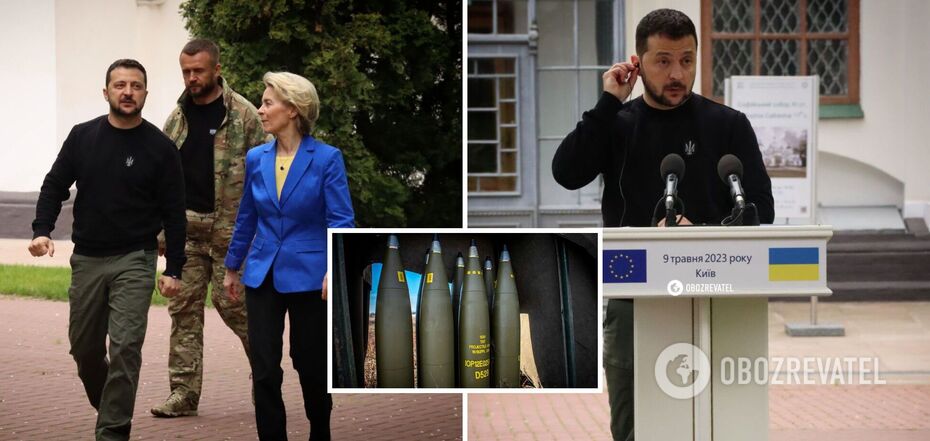 Zelensky and Ursula von der Leyen held a joint briefing
The European Union is ready to provide Ukraine with 1 million shells for artillery. The Ukrainian army daily demonstrates the effectiveness of its defense against the Russian aggressor and with the help of partners is able to win.
Ukrainian President Volodymyr Zelenski stated this at a joint briefing with the head of the European Commission, Ursula von der Leyen, in Kyiv. He noted the importance of the proportionality of Ukraine's capabilities to those of the Russian Federation.
"Every day Ukraine demonstrates the effectiveness of our defense against Russian aggression. Every terrorist missile shot down, every success of our soldiers in repelling Russian assaults is proof that we can defeat this aggressor," the state leader stressed.
"Thanked Ursula for the willingness of the European Union to provide Ukraine much-needed ammunition, one million shells for artillery," Zelensky added.
The news is supplemented.