Trending:
"We are a democratic country": Burbock says whether there is fatigue from the war in Ukraine in Germany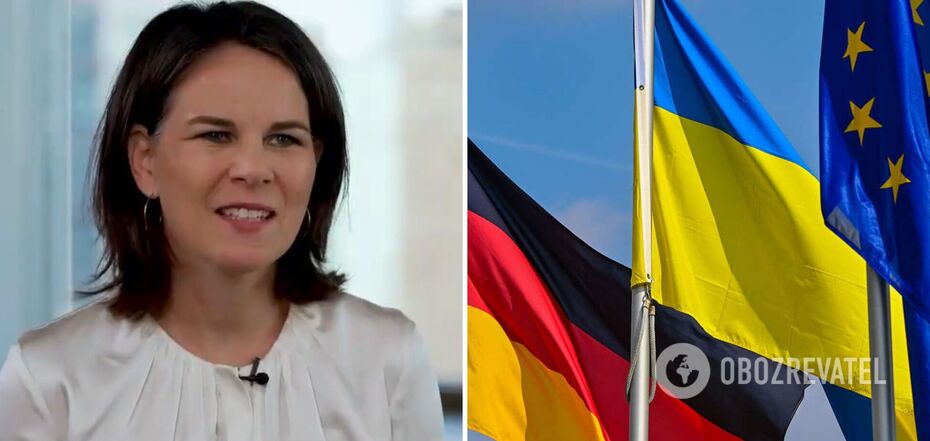 German economy has felt the consequences of Russian aggression
Despite certain economic problems, German society is not tired of supporting Ukraine, which is fighting the Russian aggressor. The overwhelming majority of the German population understands that they could be in the shoes of Ukrainians.
This was stated by German Foreign Minister Annalena Burbock in an interview with CNN. In particular, when asked by the host Christine Amanpour whether the country feels internal "fatigue from Ukraine" amid economic difficulties, Burbock said: "No" (to watch the video, scroll to the end of the news).
"We are a democratic country, so everyone has their own opinion. But from the very beginning, the overwhelming majority of Germans, Europeans, fully understood that we could be in their (Ukraine's - Ed.) place," the German Foreign Minister added.
At the same time, Burbock acknowledged that Germany, like the rest of the world, was experiencing high inflation, and that the German economy was also extremely dependent on oil and gas from Russia.
"In times like this, you have to make the right decision to support Ukraine, to support peace. But you have to explain to people why we have to do it," Burbock explained.
She added that work with other social programs is needed to combat the "negative effects on ordinary people and families."
"And that's what we're trying to do," the German Foreign Minister said.
As reported by OBOZREVATEL:
- On September 11, Burbock visited Kyiv, where she met with her Ukrainian counterpart Dmytro Kuleba, as well as Ukrainian President Volodymyr Zelensky and Kyiv Mayor Vitali Klitschko.
- As a result of the visit, the countries reached an agreement to build a wind farm around the Chornobyl nuclear power plant. Burbank announced plans to connect the energy grid with Ukraine more closely.
- Germany will supply the Ukrainian Armed Forces with 50 surface drones. They are part of a €400 million defense aid package announced by Berlin after the 15th Ramstein.
- Germany believes that the Ukrainian military will need about three months to master the launch of Taurus missiles. Even if they are delivered in the near future, the problem will be the long training period.