Trending:
Russia unexpectedly "recognized" that Crimea and Donbass are Ukraine: they "lost" Kaliningrad as well. Map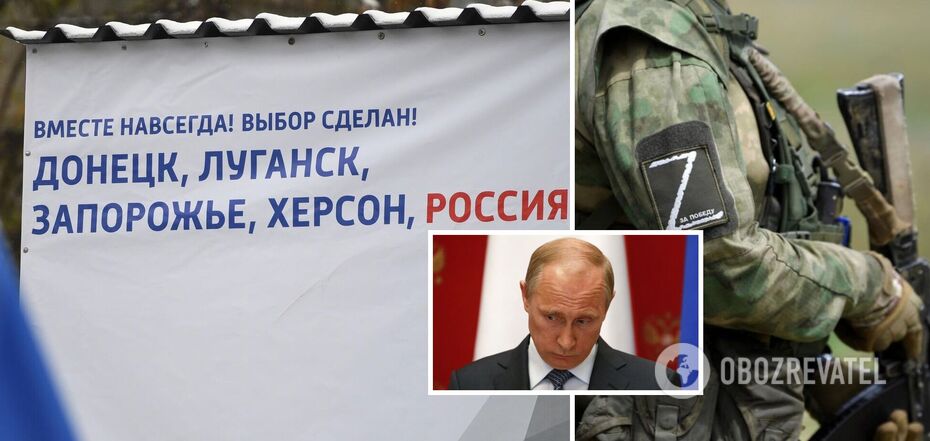 Russia unexpectedly ''recognized'' that Crimea and Donbass are Ukraine: they ''lost'' Kaliningrad as well. Map
The Russian State Assembly of the Republic of Sakha, i.e. Yakutia, accidentally (or not) recognized that the temporarily occupied territories of Ukraine are not part of the Russian Federation. It published a map of the aggressor country that did not include the occupied regions, and at the same time "lost" the Kaliningrad region.
A corresponding image of Russia's borders appeared on the Sakhaparliament website (sakhaparliament.ru) on November 4 in an article dedicated to the Day of National Unity, which has been celebrated in Russia since 2004. The website belongs to the unicameral parliament of Yakutia.
The article "Deputies on the Day of National Unity" contained a map illustration showing the internationally recognized borders of the aggressor country, i.e., without including the territories of Ukraine temporarily occupied by the Russian army.
Interestingly, the Kaliningrad region, which is separated from the rest of the Russian Federation, was not on this map either.
As a result, the Sakhaparliament had to change the original version of the article and remove the illustration, which did not coincide with the Kremlin's official position.
Instead of that, there is a congratulatory picture with a more artistic version of the Russian borders was placed in the middle of the text. Kaliningrad has already been incorporated into the state, but the lower part of the map is not visible - it was simply cropped off.
As OBOZ.UA previously reported:
- The Russian government is testing an electronic voting system ahead of next year's presidential election. It is likely to facilitate manipulation of the results in favor of dictator Vladimir Putin, according to analysts at the Institute for War Studies.
- Recently, Putin cynically stated that in 2014 Ukraine allegedly attacked "Russian" Crimea and Donbas, which forced Russia to "unpack the machine gun."
Only verified information is available on the OBOZ.UA Telegram channel and Viber. Do not fall for fakes!