Trending:
"Russia is interested not only in Ukraine": Czech President urged the West to unite to strategically confront the bloc of Russia and China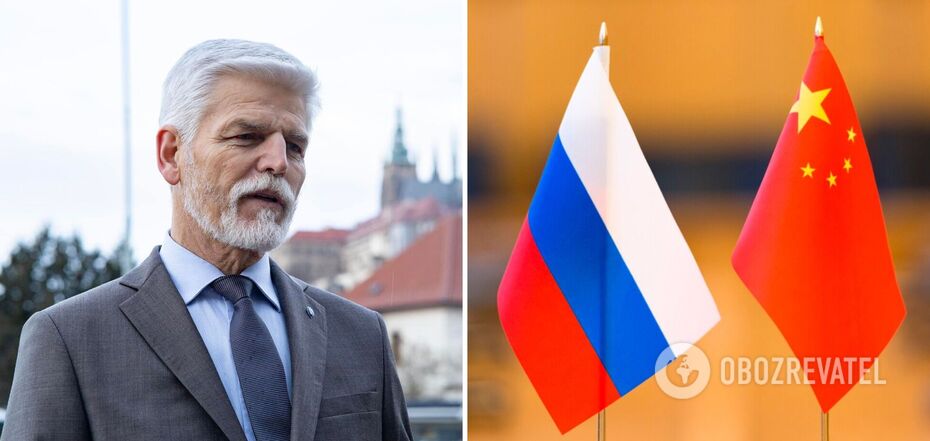 Czech President Petr Pavel said that the West is entering an era of strategic competition with Russia and China. During it, there will be democratic governments on one side and authoritarian rulers on the other.
Paul called on Western states to unite, noting that the aggressor country of the Russian Federation is not only interested in Ukraine. He made the statement during a visit to the Royal College of Defence Studies in London on May 5, where he gave a lecture, the České noviny newspaper reported.
The Czech leader stressed that Russia is now waging an aggressive war against Ukraine. In addition, Russian officials have repeatedly spoken openly about their intentions to restore the greatness of the USSR. Moscow also continues to build up its influence in Africa with the help of Wagner PMC mercenaries.
China, meanwhile, strengthens its influence in the world with economic tools. Democratic countries must cooperate to successfully confront Russia and China.
Paul believes that countries that now have certain shortcomings, but are trying to democratize and are willing to cooperate, will potentially be on the side of the democratic forces.
"If we want to preserve the current world order with international legal norms, human rights, and the methods and procedures of our cooperation, we will have to come together and create a sufficient counterweight to China, Russia, or other countries that now form a bloc against what we might call the political West," Paul said.
We are talking not only about Europe or North America but also about other countries, such as the Indo-Pacific states that are interested in developing cooperation with Europe.
As reported by OBOZREVATEL:
- Chinese representatives voted in favor of a UN General Assembly resolution that contains harsh language about Russia because of its invasion of Ukraine - Russia was called the aggressor. OBOZREVATEL collected the opinions of experts on this issue.
- However, China later said that they do not consider the war in Ukraine as aggression on the part of Russia. The Permanent Mission of China to the United Nations said that Beijing's position on the Russian invasion has not changed.
Only verified information in our Telegram channel Obozrevatel and in Viber. Don't be fooled by fakes!