Trending:
President of the European Commission Ursula von der Leyen visited Ukraine on Europe Day. Photo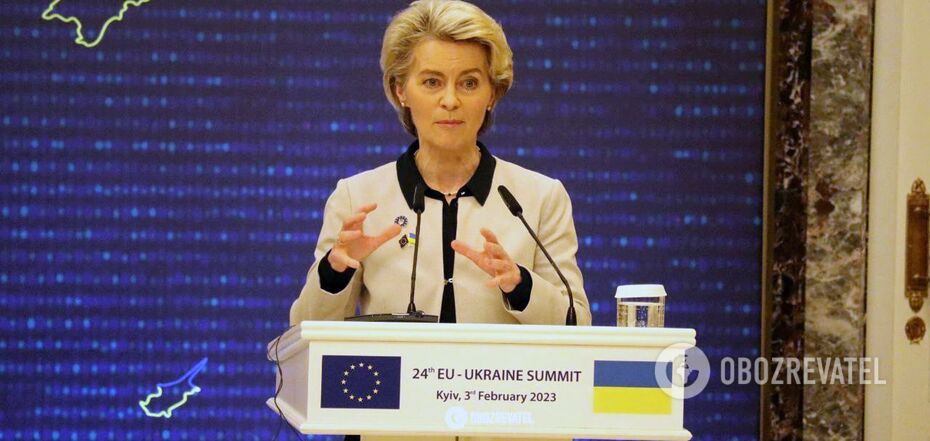 On Europe Day, May 9, the president of the European Commission, Ursula von der Leyen, arrived in Ukraine on a visit. She called Kyiv the best place to celebrate this date because here European values are "defended every day".
The diplomat wrote about this on her Twitter after arriving in the Ukrainian capital. She was met at the city's train station.
"It's good to be in Kyiv again. Where the values we hold dear are defended on a daily basis. So it's a fitting place to celebrate Europe Day. I welcome President Vladimir Zelenski's decision to make May 9 Europe Day here in Ukraine as well," von der Leyen said.
Earlier, von der Leyen said that Ukraine had received another 1.5bn euros of budget aid from the European Union (EU). The funds are part of an 18-billion-euro package and have already entered Ukraine's state accounts. These funds can be used to cover a hole in the budget, but not for military needs.