Trending:
Orban and Fico will not prevent Ukraine's accession to the EU, but there are other threats - Ogryzko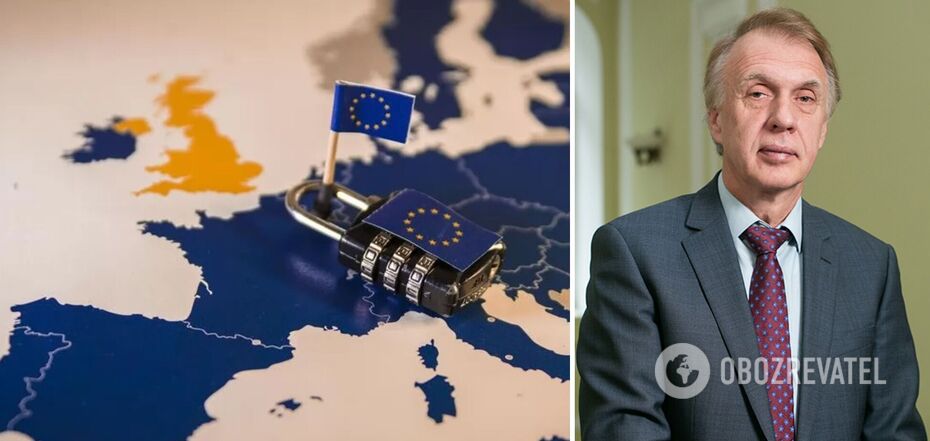 The diplomat named the main threat to Ukraine in the EU
Ukraine should become a full-fledged member of the European Union, not a "secondary or tertiary" one. The pro-Russian stance of several EU countries, including Hungarian President Viktor Orban and the leader of the Slovak Smer party, Robert Fico, who won the election in that country, is not likely to be an obstacle during the vote, as the EU is facing fundamental reforms.
At the same time, there is a threat of political populism in Europe today, including anti-Ukrainian populism. This opinion was expressed in an exclusive interview with OBOZREVATEL by former Ukrainian Foreign Minister Volodymyr Ohryzko.
According to him, it is clear today that the EU needs to be reformed, in particular, in terms of decision-making.
"The current way of decision-making in the European Union has, if not exhausted itself, then is exhausting. So, it will be necessary to make some decision on how to proceed. It will be that the EU will most likely abandon unanimous voting. Because what Orban is doing is literally undermining the very essence of the European Union," the diplomat emphasized.
At the same time, Ogryzko said that under no circumstances should Ukraine "agree to any secondary or tertiary membership option."
"We should not agree to any ersatz and think that we should accept anything that is offered to us. No. We have already moved from objectivity to subjectivity in international relations in the truest sense of the word, and therefore we must demand what we need, what is in our national interests," the diplomat concluded.
As OBOZREVATEL previously reported, European Parliament President Roberta Mecola proposed to start negotiations on Ukraine's membership in the EU at the end of this year. According to her, the next wave of EU enlargement should include Ukraine, Moldova, and Albania.