Trending:
"If the door is open, let us in": Poroshenko in London calls on allies to invite Ukraine to NATO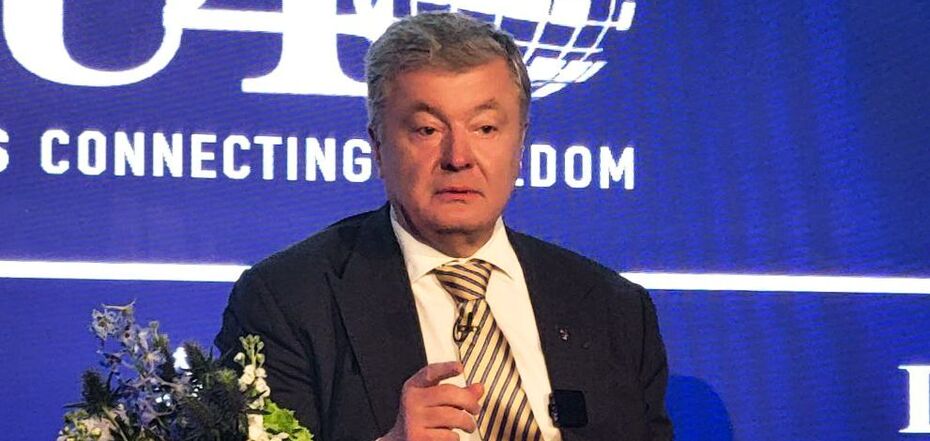 In London, Poroshenko calls on allies to invite Ukraine to NATO. Source: eurosolidarity.org
Speaking at the anniversary summit of the International Democratic Union in London, Petro Poroshenko called on Western partners to invite Ukraine to join NATO at the Vilnius summit.
According to Poroshenko, the indecision of the North Atlantic Alliance means that NATO is still afraid of Putin.
"In a few weeks we will have the Vilnius summit. Some officials from NATO member states have said that it's okay, we are ready to confirm the decisions of the Bucharest summit. Don't do that! Because of the Bucharest Summit, we have an attack from Russia. What do you remember from the Bucharest Summit? "NATO's doors are open to Ukraine". So let's go, if the door is open, let us in. If you don't let us in, it means the door is closed," Poroshenko said.
"This is unfair for Ukraine. We do not demand the same full membership plan as Sweden and Finland. We need only one word - 'invitation'. After the war, after our victory, after everything - but an invitation now. Otherwise, this is a demonstration that you are afraid of Putin and Putin has the right to veto Ukraine's membership in NATO," the fifth president stressed.
"We will never accept this. This is a matter between NATO countries and Ukraine. Otherwise, we will return to the communist era," Poroshenko warned.