Trending:
"Each Russian terrorist attack only increases the amount of reparations." Zelenskyy promises to bring Russia to justice for the Kakhovka hydroelectric power station bombing. Video.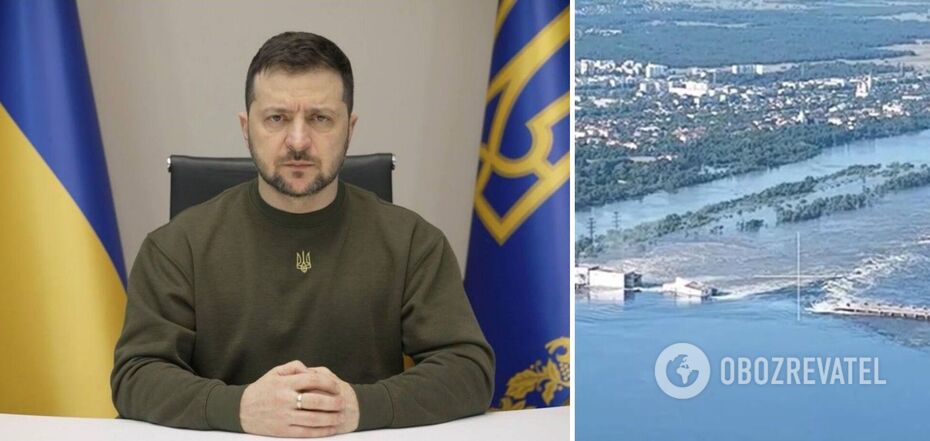 Zelenskyy calls the occupiers' undermining of Kakhovka HPP the largest man-made environmental disaster in Europe in recent decades
The deliberate destruction of the dam and other structures of the Kakhovka hydroelectric power station in the Kherson region by the Russian occupiers is an environmental bomb of mass destruction. For its own safety, the world must now show that Russia will not get away with such terror.
This was stated by President of Ukraine Volodymyr Zelenskyy in his evening address published on his Telegram account on June 6. The Head of State stressed that the Prosecutor General of Ukraine has already appealed to the Office of the Prosecutor of the International Criminal Court to involve international justice in the investigation of the dam blowing up.
The news is being supplemented...