Trending:
You don't have to give up bread, pasta and cereals: doctor dispels myth about the dangers of gluten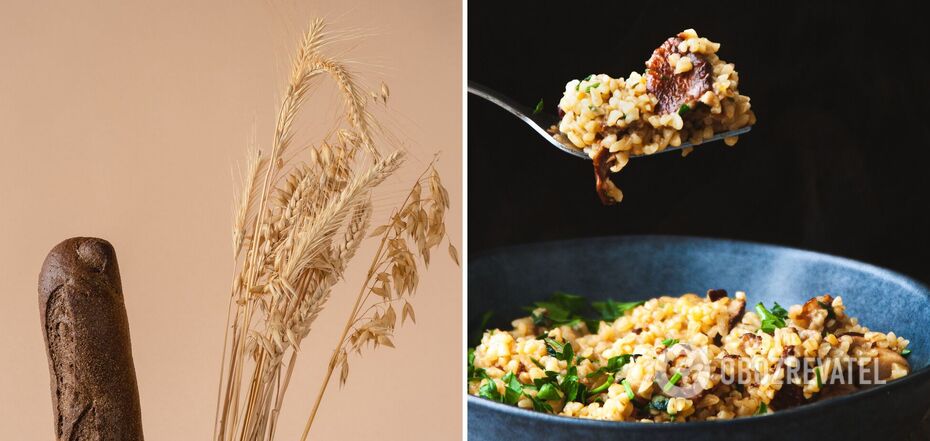 Gluten is safe for people who do not have a number of diseases
There are many myths surrounding gluten, even though this protein is found in many foods that people eat every day, even on diets. It can be dangerous only for those who live with gluten intolerance and celiac disease or abuse gluten.
Doctor and health expert Ulyana Werner told OBOZREVATEL about whether bread, cereals, and pasta are necessary. As you know, gluten is a mixture of proteins found in cereals. The main component of gluten is two proteins - gliadin and glutenin. They are responsible for the elasticity and plasticity of the dough.
"In addition to wheat, gluten also comes from rye, barley, and triticale (winter wheat). Sometimes it is found in oats, but only because the oats may have been processed with other products that contain gluten. Oats themselves do not contain gluten. For most people, gluten does not cause any problems and is perfectly safe for them. However, for people with certain chronic diseases, such as celiac disease or gluten intolerance, gluten consumption can significantly impair their quality of life," said Ulyana Werner.
According to the expert, gluten contains many useful nutrients, such as carbohydrates and proteins. For people without chronic diseases, it has no negative impact on health or physical condition.
"If you are not diagnosed with celiac disease or gluten intolerance and do not experience a negative reaction to gluten, you can safely consume foods that contain it as part of a balanced diet. It is always recommended to consult a doctor or nutritionist if you have specific questions or concerns," the doctor advised.
Usually, it is not gluten that causes health problems and excess weight, but sodium, sugar and other additives in processed foods, Ulyana Werner emphasized.
Gluten can be harmful to people with celiac disease, gluten sensitivity, wheat allergy and gluten ataxia.
Earlier, OBOZREVATEL wrote how zinc deficiency can be dangerous for women and men. People often forget about this important component and do not get enough zinc from food.
Only verified information is available on our Obozrevatel Telegram channel, Threads, and Viber. Don't fall for fakes!