Trending:
Witnesses shocked as a Bigfoot-like creature spotted in the US. Photo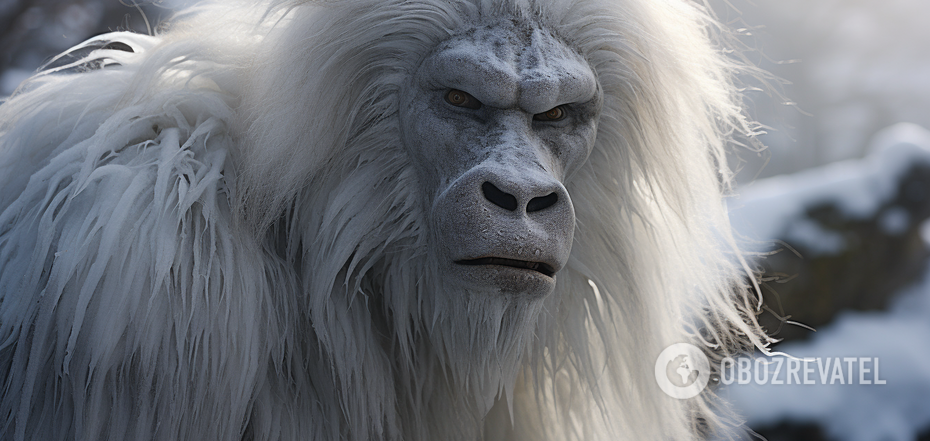 Bigfoot. Illustrative image
Legends about the mysterious Bigfoot have come down to us through the centuries. It is believed to be a giant whose incredible footprints have often been spotted near snow-capped mountain ranges. It is also said that this creature is a relict hominoid, a mammal that has survived from ancient times and is a kind of human ancestor.
Unique footage has recently appeared online. Passengers on a train claimed to have spotted a Bigfoot walking through the bushes of Colorado Mountain. The details were reported by the Daily Mail.
Bigfoot seen from the train window
Passengers traveling on a train from Durango to Silverton noticed a large hairy creature. Shannon Parker from Cheyenne, Wyoming, and her husband Stetson Tyler, in particular. They claimed to have seen a bigfoot, which is one of the names for Bigfoot.
Another passenger named Brandon filmed the bigfoot on his smartphone. The video shows the creature scurrying down the hillside before sitting down. Camouflaged in dark brown bushes, the creature moved back and forth and looked at the train.
Shannon Parker told Newsweek that it was a "once-in-a-lifetime opportunity" and she and Tyler had never seen anything like it before.
"When we spoke to the conductor on the train, he told us he'd never seen anything like it before, and he'd witnessed unexplainable things himself while snowshoeing in those mountains," Parker said.
The video went viral on social media and received mixed comments. Some believe that it was indeed Bigfoot, while others are more skeptical.
"At first I thought it was military camouflage, maybe the clothes worn by a sniper/scout, but it was most likely Bigfoot," a social media user commented.
Preliminary evidence of a Bigfoot
Earlier, a video of another Bigfoot sighting filmed by hunter Josh Highcliffe was published online in 2015.
Highcliffe posted the video on his YouTube channel, and Bigfoot hunters agreed that it was the best shot of the legendary creature they had ever seen.
According to Highcliffe, the footage that was shot nine miles west of Tunica, Mississippi, showed a huge creature with a broad back that resembled a kind of gorilla stripping bark from a tree trunk.
The story of the bigfoot began in 1958 when journalist Andrew Genzoli at the Humboldt Times published a curious letter about loggers in northern California who discovered mysterious large footprints. This moment marked the birth of the name of the mysterious creature.
According to the researchers, genetic testing confirmed that the Bigfoot was a human relative that originated about 15,000 years ago.
"Our data indicate that the North American Bigfoot is a hybrid species, the result of crossbreeding males of an unknown hominoid species with Homo sapiens females," Texas veterinarian Melba S. Ketchum said in a statement.
Other researchers believe that Bigfoot is actually a monkey from Asia that "wandered" to North America during the Ice Age.
Thousands of people from California to Washington State and from Utah to Mississippi claim to have evidence of Bigfoot.
Earlier, OBOZ.UA reported that scientists have found a plausible explanation for the existence of Bigfoot.
Subscribe to OBOZ.UA channels on Telegram and Viber to keep up with the latest events.