Trending:
Why beer is usually sold in dark bottles: an interesting explanation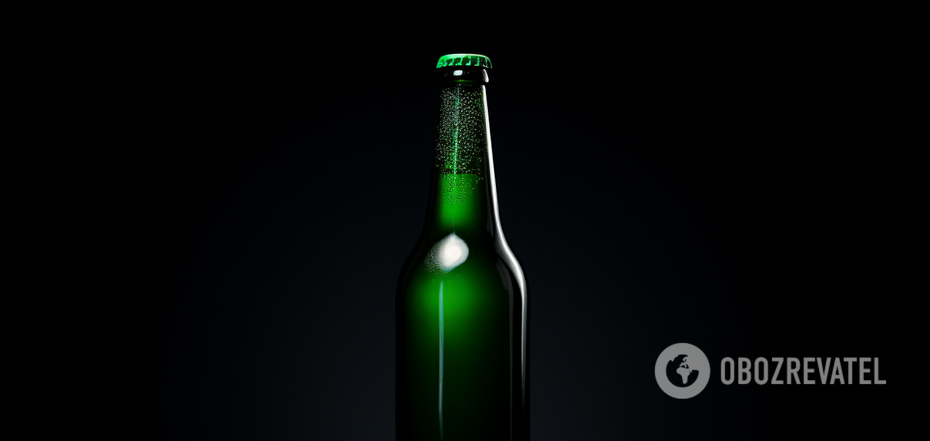 Beer in dark containers
Alcohol is harmful to health: this is a well-known truth. However, experts say that moderate doses are acceptable. Beer has long been one of the favorite beverages of many people around the world.
You've probably noticed that beer is usually sold exclusively in dark bottles. CNN found out why brewers prefer brown containers and whether the taste and flavor of beer in green bottles are different.
Chuck Skypeck, the technical brewing projects director at the Brewers Association, is the owner and manager of well-known craft breweries. He said that there used to be no restrictions on beer packaging and it was poured into almost any container. At the same time, the drink quickly acquired an unpleasant odor, the reason for which became clear only in the 1960s.
When hops in beer are exposed to bright light, a photo-oxidation reaction occurs, forming the compound 3-methyl-2-butene-1-thiol. It is to prevent the formation of an unpleasant odor that brewers have opted for by turning to darker glass.
Brewers prefer dark containers, usually brown. But this is not the only acceptable color for beer bottles as some manufacturers also use green glass. Green offers little or no protection from light, and the reason for its use is mainly marketing.
"If you check which brands are represented in green glass, you will probably find mostly traditional brands that have already established themselves on the market. A significant number of European brewers use green glass. Green bottles are their image and style," the expert emphasized.
This doesn't mean that beer in green containers is spoiled. It just has a different taste and flavor.
Not only is glass perceived by consumers as a more environmentally friendly material (compared to plastic) but it also looks better. Plastic, on the other hand, contributes to the carbonization of beer.
Brewers emphasize that the taste and aroma of beer are also affected by a process known as thermal aging. Experts say that more research is needed in this area to determine which packaging is optimal for storing beer.
"Beer is water, barley, sometimes wheat, hops and yeast. It is a food product. And like any other food product, it is prone to loss of freshness," the expert said.
According to him, the loss of freshness of any food product, besides the above photochemical reaction, is also caused by exposure to oxygen and high temperatures.
Earlier, OBOZREVATEL shared whether the global market is threatened by a beer shortage.
Subscribe to OBOZREVATEL on Telegram and Viber to keep up with the latest news