Trending:
Which international airlines have canceled flights to Israel after the Hamas attack and what tourists need to know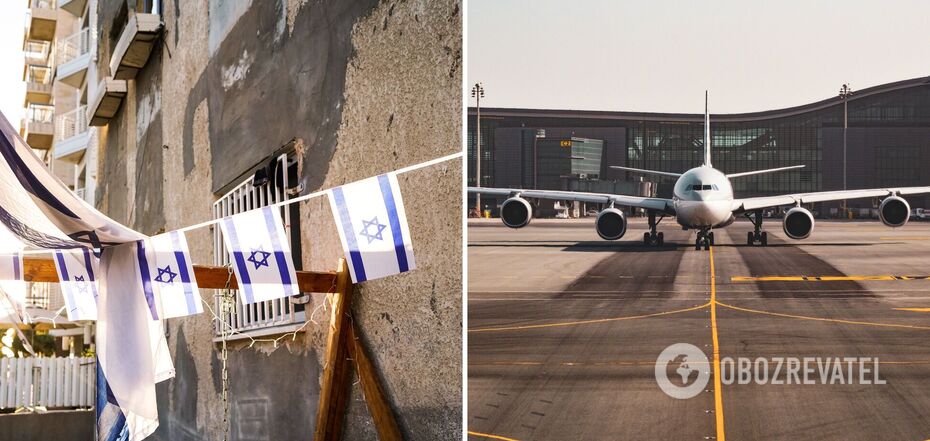 What to do if your trip is canceled and what tourists should know about traveling to Israel now. Source: Unsplash
As Israel is a popular vacation destination and business travel center, many travelers wonder if it is safe to travel to the country. Tel Aviv International Airport is still open, but many airlines have canceled or rerouted flights.
This was reported by EuroNews. Israel's war with the fundamentalist Hamas group continues to escalate after the militants recently launched a surprise attack on the country from Gaza.
Is it safe to travel to Israel?
The UK's Foreign, Commonwealth and Development Office (FCDO) has updated its travel advisory to the region, advising against all travel to Israel and the Occupied Palestinian Territories (OPT).
This means that resort companies with clients should return them as soon as possible and suspend all future travel until the threat is over.
Specifically, the FCDO now recommends avoiding all travel to: Gaza City, Shebaa Farms and Ghajar, within 500 meters of the Lebanese border, and in areas near the Gaza border.
The FCDO also warns that incidents have occurred in Tel Aviv, Beersheba, Hadera, Jerusalem and the Old City, Nablus, Jenin, Hebron, the Jordan Valley, at Israeli checkpoints, near settlement outposts and around Palestinian refugee camps. You should exercise extreme caution when visiting these areas and travel only when necessary.
The Department of Foreign Affairs of Ireland (DFA) also advises travelers to avoid all non-essential travel to Israel as "attacks pose a significant security risk".
The U.S. Department of State has tightened its travel advisory for Israel. "Terrorists and violent extremists may attack without warning, targeting tourist destinations, transportation hubs, markets/malls, and local government facilities," the State Department said in a statement.
Are there any flights to and from Israel?
Tel Aviv International Airport, the country's main tourist hub, is still open, but many airlines have canceled or rerouted their flights. American Airlines, Delta Airlines, and American Airlines have suspended flights, while European carriers, including Lufthansa, AirFrance, and Finnish Finnair, have also announced suspensions.
British Airways confirmed on Wednesday that it was canceling all scheduled flights to Tel Aviv's Ben Gurion Airport after diverting a flight back to London for security reasons.
EasyJet canceled flights to Tel Aviv on Sunday and Monday and said it would adjust service times over the next few days. "Any customers affected by the cancellation are eligible for a refund, voucher or free transfer to a new flight," a spokesperson for the airline said.
Wizz Air flights bound for Israel when the offensive began were diverted to Larnaca, the main airport on the island of Cyprus. Flights to and from Tel Aviv were canceled until further notice.
Portuguese airline TAP has suspended flights and is offering refunds or rescheduling at no additional cost. Dubai-based Emirates has announced that it will suspend all flights to Ben Gurion until October 20.
Israeli airline El Al says it is working in accordance with the instructions of the security forces and that flights are operating "as scheduled."
What if you booked a vacation to Israel?
It is extremely important that you familiarize yourself with your government's travel advisories for Israel before you travel. For example, if the official advisory warns against visiting, you will not be covered by standard travel insurance policies.
If you have booked a package vacation to Israel, you may be able to cancel it and receive a full refund due to the travel ban warning.
How does the situation affect cruises?
Many major cruise lines have had to make last-minute changes ahead of scheduled stops in Israel, CNN reports.
The Norwegian ship Jade has canceled its stops on October 11 and 12 in Ashdod and Haifa, respectively, and will instead head to Turkey before ending its journey in Athens.
Royal Caribbean also announced the cancellation of two flights departing from Haifa on its Rhapsody of the Seas ship. "We have been closely monitoring the geopolitical situation in Israel. With your safety and well-being in mind, and in cooperation with our Global Security Department, we have decided to cancel our Rhapsody of the Seas voyages on October 9, 2023 and October 13, 2023," the company said in a statement. It is added that customers on these flights will be entitled to a full refund.
Meanwhile, Celestial Cruises is suspending all ports of call in Israel until the end of November. "On the advice of our internal teams and the relevant authorities, we have decided to temporarily remove Israel from our Three Continents itinerary until the end of November this year," Celestyal CEO Chris Theofilides said in a statement to CruiseCritic.com. "We wish safety to all those affected and a speedy return of peace to the country," he wrote.
Earlier, OBOZ.UA wrote that the EU wants to introduce unified rules for the transportation of hand luggage: what and when will change for tourists.
Only verified information is available on the OBOZ.UA Telegram channel and Viber. Don't fall for fakes!